PMU training in Walsall
Do you want to take a PMU training in Walsall?

A lot of people have long ago realized how profitable and popular this kind of activity is. Our tattoo and body piercing shop «VeAn Tattoo» offers PMU training courses, which will help you to master this profession and under the guidance of experienced specialists to achieve heights in building a career and developing a client base.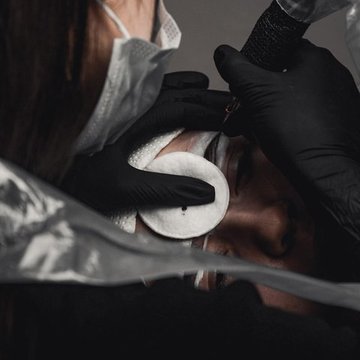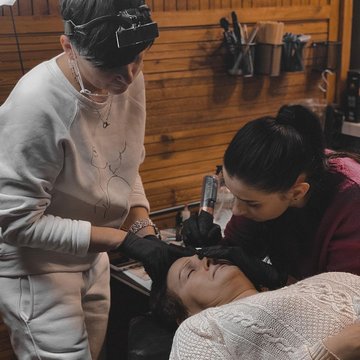 What will you have to learn?
PMU is becoming increasingly popular among women who choose it as an alternative to decorative cosmetics.

In the process of learning such skills, you will master a variety of methods and techniques of permanent makeup, which will allow you to eliminate cosmetic deficiencies, create an expressive effect on the lips, eyes and give brightness to the eyebrows. The PMU training in Walsall opens up a fascinating, creative and promising profession that provides beauty and confidence to hundreds of thousands of women around the world.
The PMU program in Walsall includes theoretical and practical tattoo classes. You will learn the basic concepts and history of permanent makeup, disinfection rules, sanitary standards for this procedure, the rules of the client agreement, features of various types of equipment, indications and contraindications to the procedures, as well as the features of working with different types of skin.
While practicing you will learn to prepare tools and working place, use the right technique with a tool, create sketches on paper and directly on the model, use certain anesthesia, interact with clients and resolve conflict situations, and work under an experienced master.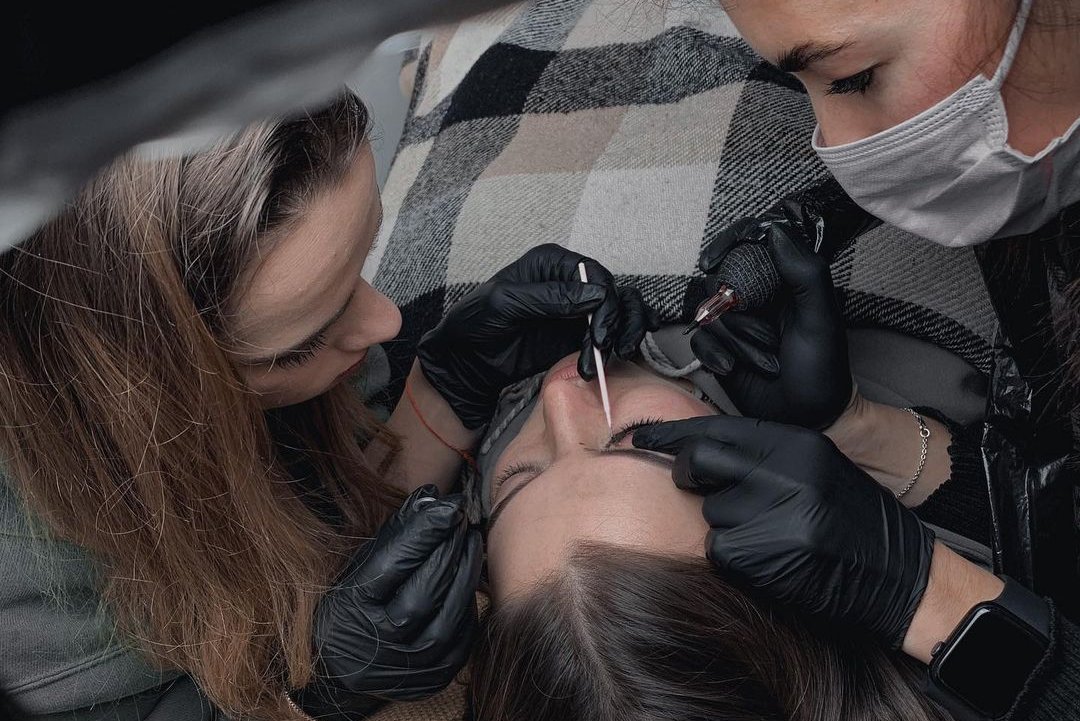 Which course to choose
to achieve the result?
Every student who seeks to master PMU skills has their own goals and objectives.

To meet the needs of each student and provide the necessary knowledge and experience, we offer the following categories of training courses:


"Basic" consists of 7 meetings, where you will study the theoretical basis of PMU, learn to apply the pigment on artificial skin and work with the real model in the presence of a professional specialist.

"Standard" includes 9 productive meetings, where you will master all the nuances of working with the tool, learn to prepare the client for the procedure and master the techniques of lipPMU and eyebrow PMU on artificial skin and real models.


"Premium" is the most detailed course, consisting of 13 lessons. In this course you will gain knowledge and skills from previous programs, master all kinds of PMU, including eyelids (intercilial space, classic lines and the feathering technique), eyebrows and lips. You will also master your skills on artificial materials and real models.


Each course is designed to provide you with the necessary knowledge and skills to suit your needs and PMU learning goals.
After receiving the certificate of PMU training in Walsall, you will be able to find a job in beauty salons or "VeAn Tattoo" salons as well as to implement your own business projects. Follow our special offers, promotions and discounts on our website to get advantageous training conditions.