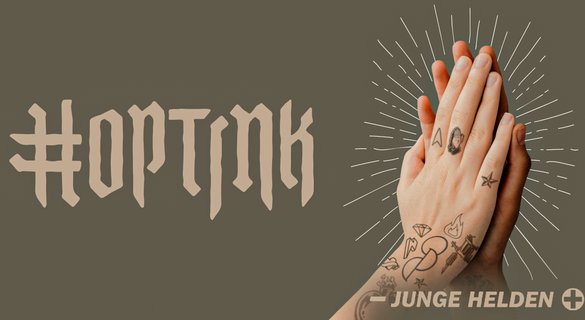 VeAn Tattoo And Opt.Ink: Tattoos With Special Mission
READ MORE
30.09.2023
VeAn Tattoo And Opt.Ink: Tattoos With Special Mission
Nie zapomnij podzielić się swoim projektem ze światem
Oznacz #optink i #veantattoo w swoich mediach społecznościowych
Przez cały październik VEAN Tattoo będzie współpracować z Opt.Ink. Organizacja ta prowadzi akcje rekrutacji dawców oraz wspiera pacjentów oczekujących na przeszczep i ich rodziny.
W ramach tej współpracy każdy, kto chce zostać dawcą, może odwiedzić studio VEAN Tattoo w Niemczech i bezpłatnie otrzymać tatuaż z symbolami Opt.Ink. Odpowiedni salon możesz wybrać na mapie: https://junge-helden.org/optink.
Głównym projektem Opt.Ink jest okrąg z dwoma półkolami – jest to symbol daru życia – dawstwa narządów. Kształty geometryczne stanowią również skrót od języka angielskiego. Dawców narządów. Projekt został stworzony w taki sposób, aby można go było łatwo skalować, dostosować do własnego stylu lub dopasować do istniejących tatuaży.
Szkic Opt.Ink również można uzupełnić, jednak głównym warunkiem jest pozostawienie podstawowej symboliki bez zmian. Cenę elementów dodatkowych należy ustalić w wybranym studiu VEAN Tattoo.
Współpraca VEAN Tattoo i Opt.Ink to nie tylko promocja. Oddawanie narządów ma na celu ratowanie życia, a każdy tatuaż stworzony w ramach tej współpracy będzie przypominał o wadze tego tematu.