Tattoo courses in UK
The tattoo industry is constantly developing.

New styles, directions and techniques are constantly appearing and gaining popularity. It is an exciting sphere, full of creativity and emotion that unites people from all over the world. It is about excitement from getting a brand new job and the satisfaction of admiring a finished work of art. Tattoos are more than just a type of body art - this is a lifestyle! Tattoo art is growing in popularity all over the world, and there is no sign of slowing down.
The tattoo artist is a profession that offers great flexibility in terms of working hours, as well as a good salary. It has really become quite a respected and desirable profession. People want to create unique tattoos to their body. If you are passionate about the art of tattooing, the VeAn Salon in UK offers excellent courses programs. With these programs you can get acquainted with like-minded people, developyour creativity and master the art of tattoos. With the help of the VeAn team you will be able to acquire the necessary skills to become a professional tattoo master. Their detailed master classes and lessons offer an effective way to gain experience in Lithuania, making it easier than ever before!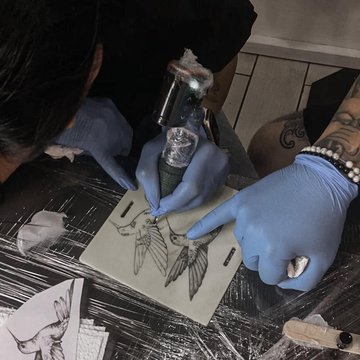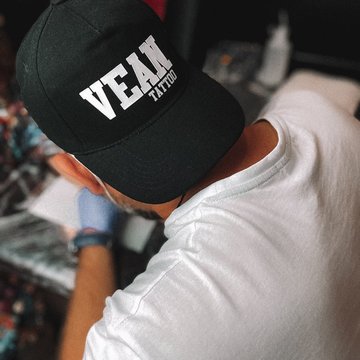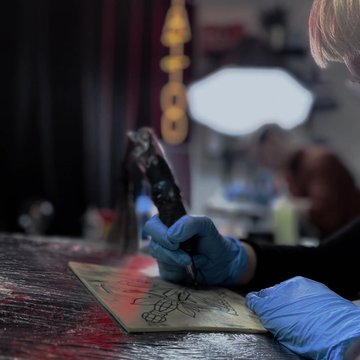 Theory
Knowledge of how to work with tattoo equipment is a vital part of the job. You should be aware of the different types of machines and their components. Also, you should be familiar with the place you work in and make sure it is properly prepared for the procedure.

Learning about consumables and understanding antiseptic and aseptic norms are also important parts of courses.

Anaesthetic medicaments. Their usage. Prescriptions and limitations.

Improve your talents on artificial leather to get a useful experience.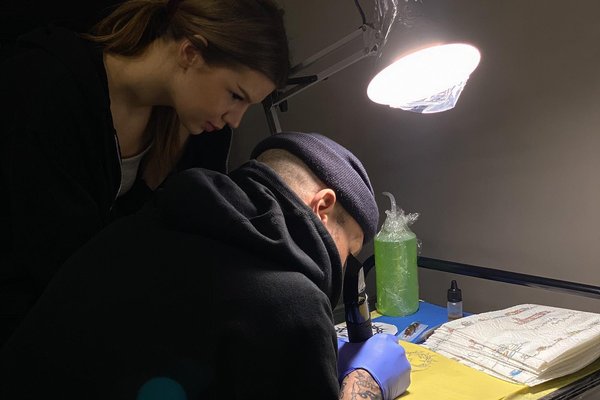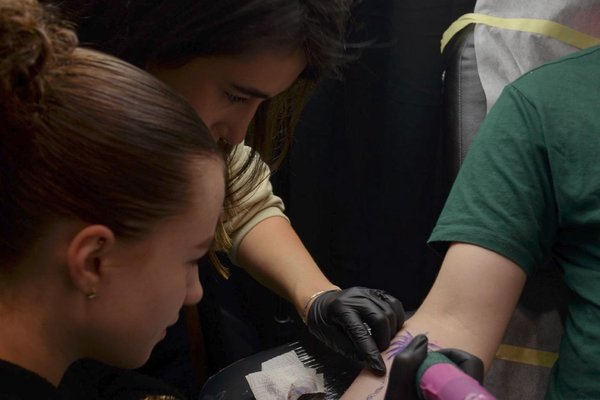 Practice
Creating a perfect tattoo sketch requires patience and precision. Choosing the right place to apply the drawing is as important as transferring the pattern to the skin.

If you spend time mastering the art of contouring images, it can really change your work and bring enormous results in the future. It's an important skill worth investing in, and it can open up a whole world of possibilities.

Working with a black and white tattoo can be a challenging but rewarding experience. With the right tools, techniques and practices, you can create beautiful masterpieces in black and white.

Tattooing is true art that can be learned and improved through dedication and hard work. With the right technique you can create beautiful color tattoos that will stand for a long time.

The gradual change of colors can be performed more precisely, providing a smooth transition. This allows you to create a really beautiful visual effect.

After successfully passing the courses courses and passing all relevant exams, the VeAn team gives you a special certificate confirming your knowledge and skills. This certificate gives you an opportunity to work in the tattoo salon"VeAn". Along with the process of purchasing work items and consumables you will receive professional help and support. This will allow you to get the most out of your investment.