Permanent makeup courses in UK
Ancient makeup techniques have existed for centuries.

The infamous Queen Cleopatra has used them to preserve her stunning youth and beauty. Permanent makeup is one such technique that has been passed down from generation to generation. In ancient times, bamboo sticks were used to make paint into the skin to create stunning drawings - a process that must have been painful. Today, this service is still very popular and appreciated among women who are not afraid of the beauty that have a drsire to look chic. Fortunately, modern equipment is used today, providing complete sterility and safety during the procedure. Permanent makeup artists are respected in the community and are rewarded with a good salary.
An additional advantage is that they have flexible hours. VeAn is the perfect place for you if you are looking for a career in permanent makeup art or possess this skill! This network of tattoo salons provides experienced and skilled masters in high demand. PMU training is available in UK through the «VeAn» network. Highly qualified specialists offer individualcourses experience, which covers both fundamental and advanced permanent makeup concepts. With their help you can master the skill in this field and create truly remarkable body art.
Tattoo studios «VeAn» in UK offer a comprehensivecourses courses with an ideal balance of professional theory and practical classes. 5-6 of the 10-12 lessons are devoted to theoretical knowledge, while the rest are devoted to gaining practical experience. The experienced master will work with you on the development of a comprehensivecourses program in the studio, where further classes will be held.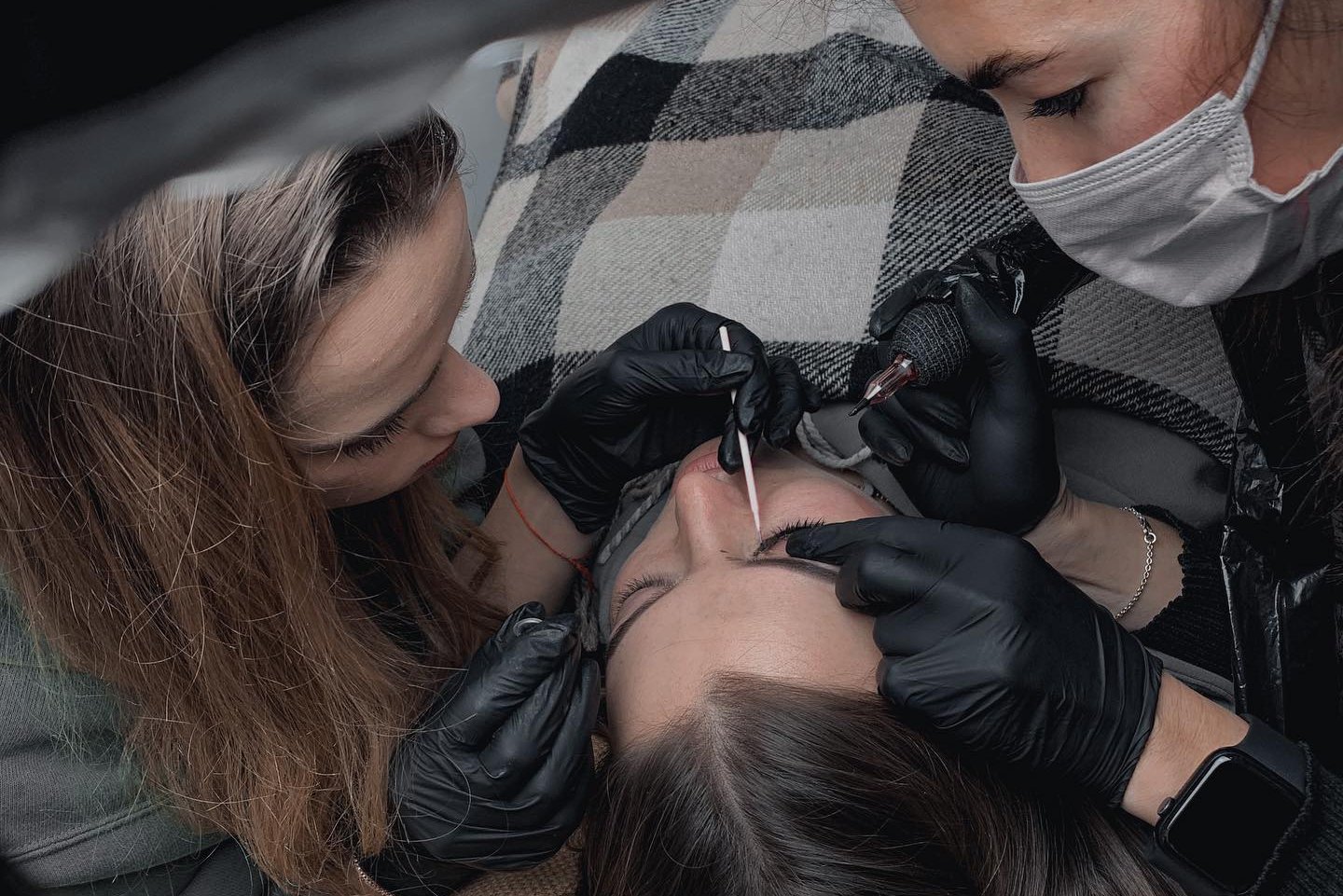 Theory
Study all necessary documentation. Rules for drawing up an agreement.

Work space. Working place. Equipment and sterilization rules.

Anesthesiology includes research and analysis of the use of certain medical devices to eliminate pain. This includes understanding the benefits and limitations of applying them, enabling us to provide safe and effective treatments. The study of testimonies and contraindications is the key to effective practice in this area.

Permanent makeup is an activity that involves great responsibility and rules. To ensure safety, hygienic measures and best practices are necessary to enable people to express themselves in a pleasant and safe way.

A good understanding of the type and structure of the skin is important to achieve optimal results with makeup. Different skin types react differently to different products and colors, so it is important to understand the basics of working with each type before starting.

Correct building of symmetric facial forms. Facial asymmetry and rules of its compensation and correction.

Fixing mistakes and correcting the previous master's work.

Communication with clients and how to win over a person.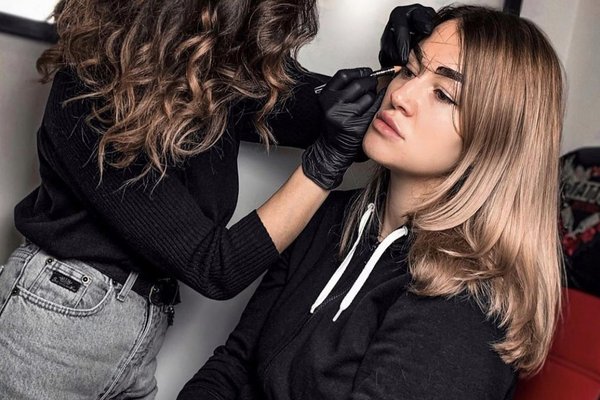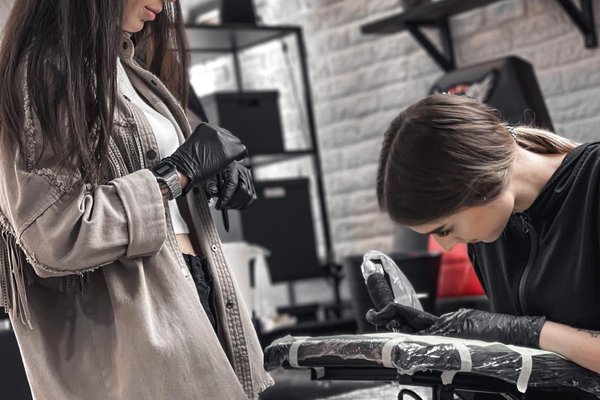 Practice
Preparing the workplace for the procedure is a routine but very necessary task.

Improving the position of the hands is necessary for doing exercises correctly on different parts of the face. In addition, for the development of sketches and models can be practiced calligraphy on paper.

Anaesthesiacourses has become necessary for all health professionals. In addition, tattooing methods are improved daily, and proper communication with clients is an absolute necessity.

The ability to work independently with models under the guidance of an expert is an excellent skill.


After successful completion of thecourses program you will receive a certificate confirming your qualification. The VeAn team will help you purchase the tools and consumables you need to work. In addition, you will have the opportunity to join the network of tattoo studios «VeAn».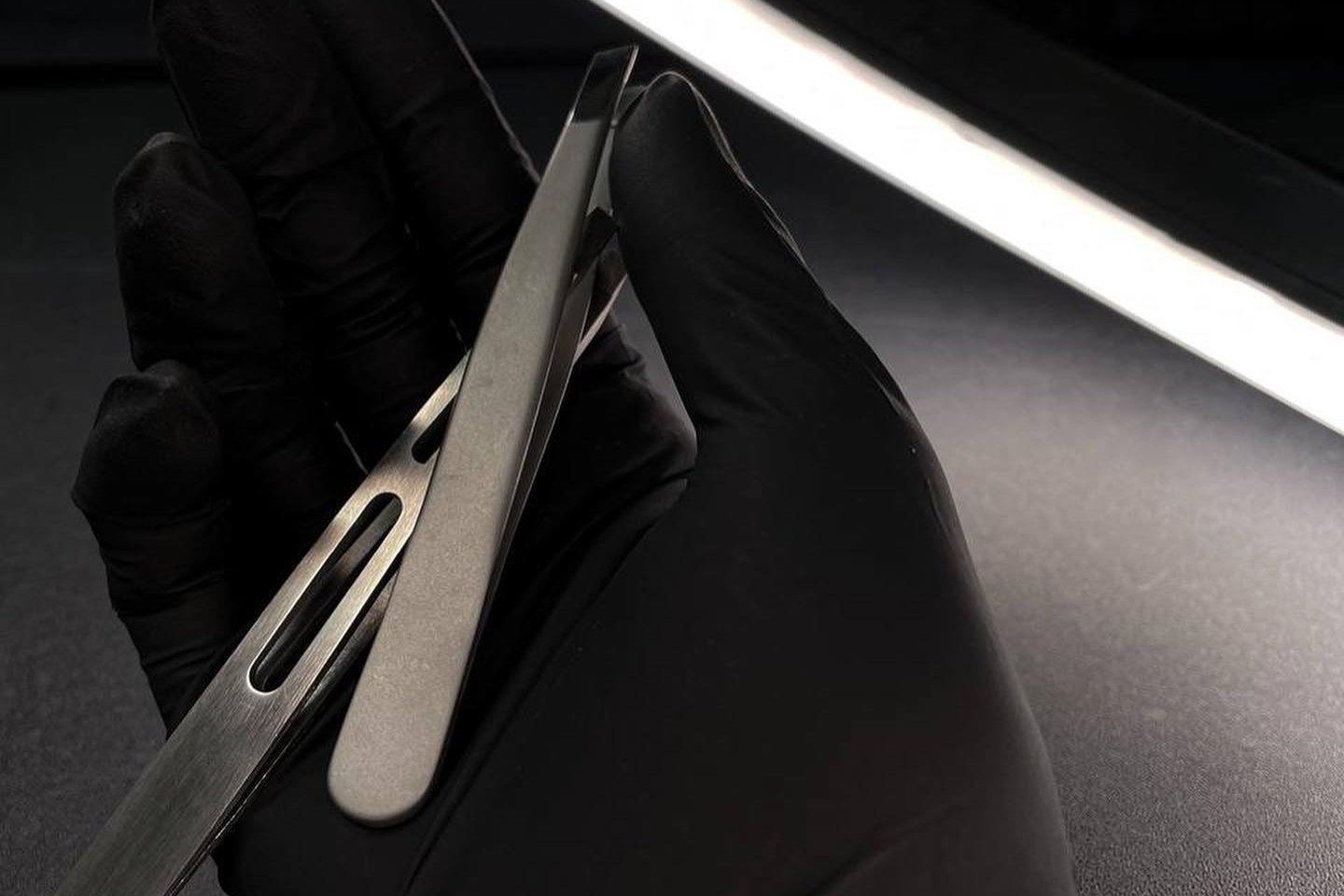 Permanent makeup and its types
Permanent makeup is a service that involves the introduction of a special pigment into the skin.

This allows people to change their appearance in various ways. Emphasizing beauty and correcting asymmetries, dark circles and facial defects is increasingly possible with modern technology. This includes the creation of blush, shades and lipstick, as well as the correction of the shape of eyebrows and lips. In addition, everyday makeup that emphasizes natural beauty is easily applied together with any defects in appearance.
In addition to the few available modifications, this service can also help to cover cuts, burns, skin discoloration, eyebrow baldness and the like. These procedures are performed in two ways – using a machine or hand method.
If a master uses a machine, he or she uses a device with a needle and an engine drive to introduce pigment into the skin. This is an effective way to achieve the desired cosmetic result.
Hand method is a technique used by experienced professionals, which consists of inserting ink into the skin with a needle attached to a special holder.
Permanent makeup professionals are highly respected and their skills are highly valued. Especially popular are those who have already proven their solvency for a certain period of time. The British team «VeAn» offers comprehensivecourses for those who are interested in learning the art of permanent makeup. They provide not only basic knowledge, but also a thorough study of all the intricacies of the permanent from experienced and qualified professionals.