Tattoo removal in Wolverhampton
Do you want to remove unnecessary tattoo professionally, quickly and painlessly?

Then the salon "VeAn" in Wolverhampton is a place where you find help! Our highly qualified specialists use only the latest equipment, which ensures the safety and effectiveness of the tattoo removal procedure. We pay special attention to the individual needs of each client and offer flexible prices and convenient schedule. Trust our experts and remove unnecessary tattoo with "VeAn" and enjoy smooth and clean skin.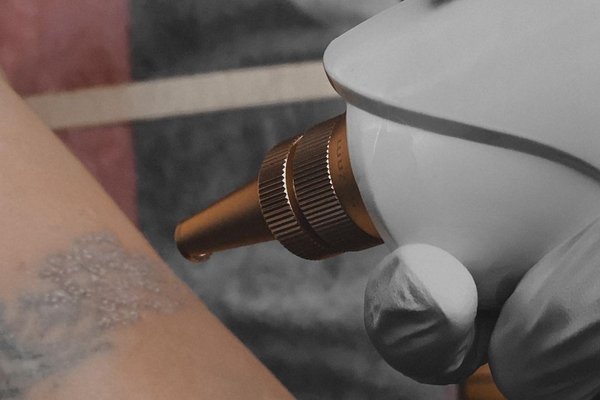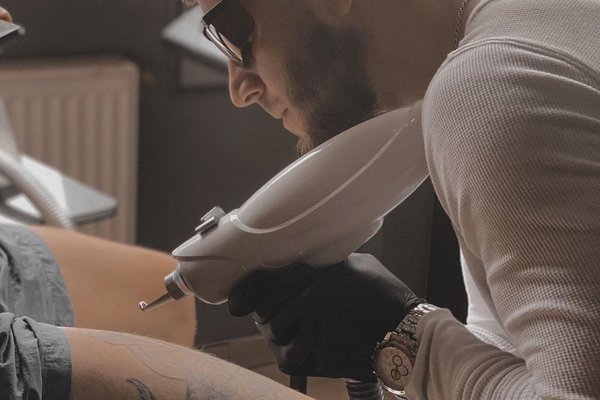 How to do it?
Our tattoo studio always encourages our clients to consider carefully their decision to apply tattoo, as it is a permanent decoration that can be difficult and expensive to remove.

However, if you need to do this, we will provide tattoo removal services in Wolverhampton. Some of the common reasons our clients to choose to remove tattoos include changes in tastes or preferences, changes in emotions, illness, changes in personal relationships, or possible obstacles to professional life. Our professional tattoo removal team is ready to help you achieve the desired result.
In our tattoo salon we provide tattoo removal services using safe and effective methods.
Clients who have come to our salon can be sure that we can correct the poorly executed tattoo by overlapping it with a new drawing or adding details. However, if a client decides to get rid of the tattoo completely, we only use laser removal. The laser beam destroys the pigment in the skin, which is then excreted by the body along with the lymph. Although tattoo removal can take several sessions, even for small drawings, our customers can be sure that the process will be safe and efficient, thanks to the use of modern laser equipment in our salon. If you decide to remove the tattoo in Wolverhampton, our masters will do it as efficiently and safely as possible.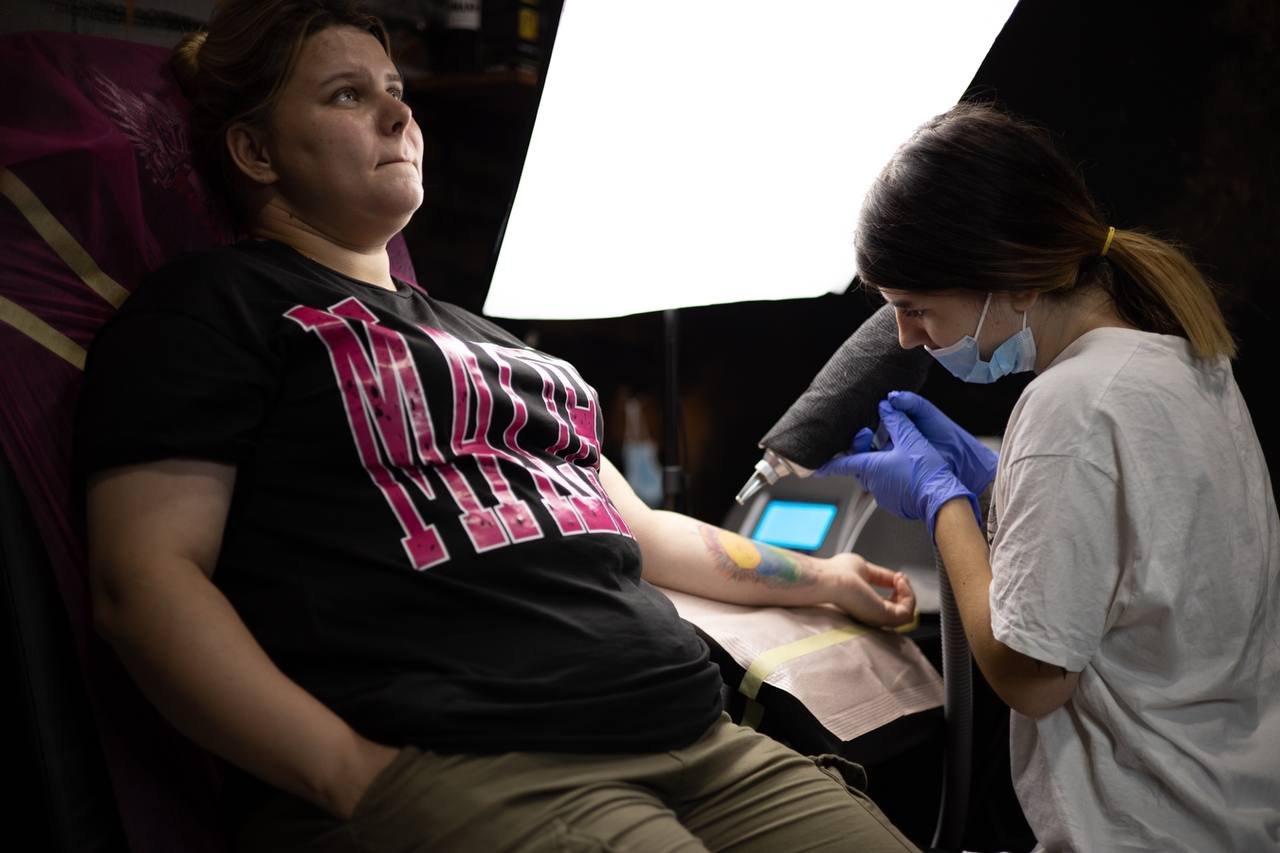 What determines the
number of procedures?
To achieve the optimal result in tattoo removal, several factors must be considered.

The size and color of the tattoo, as well as the depth and age of the tattoo play an important role in the removal process. After consultation with the wizard, the client will receive information about the required number of sessions. In rare cases, slight edema or redness may occur, but this passes quickly. For clients with low pain threshold, the wizard can use local anesthetics. All procedures are carried out in conditions of absolute sterility, according to standards existing in this field.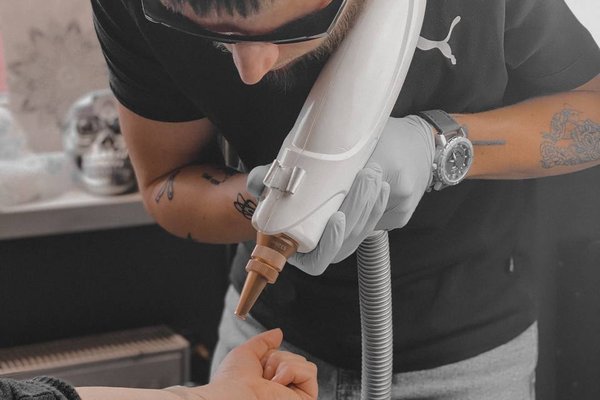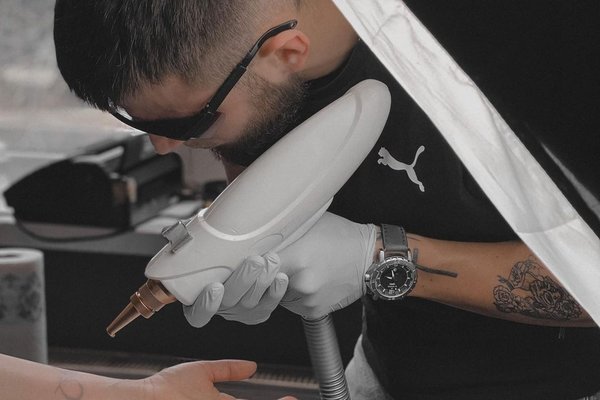 Сontraindications
If you decide that laser tattoo removal is appropriate for you in Wolverhampton, you should pay special attention to contraindications.

Clients must say honestly about all diseases or conditions that may interfere with the procedure. Some of them may be temporary or limited to certain areas of skin, but they must still be taken into account when planning the procedure to guarantee the best results.
Although removal of tattoos is a safe procedure in most cases, there are some contraindications that do not allow for this procedure in a safe way. Some of the most common contraindications to tattoo removal include:


Pregnancy and breastfeeding.

An allergic reaction to the components of the medication for the tattoo removal procedure.

Take certain medications such as anticoagulants.

The presence of viral infections such as hepatitis, HIV and others.

Tumors, scars or other damage on the tattoo.

Wounds at the site of the tattoo, such as inflammation or burns.

Facial tattoos or other sensitive areas such as genitals or nipples.

Heart and vascular diseases, a pacemaker.

Mental disorders.

Oncology, diabetes mellitus.


Experienced salon masters "VeAn" adhere to strict policy and do not carry out tattoo removal procedures in Wolverhampton for clients who are intoxicated. This also testifies to the high professionalism and responsibility of the team, as tattoo removal is a complex and time-consuming process that requires knowledge and experience. Therefore, it is better to trust this procedure only to real specialists.