Tattoo training in
Wolverhampton
Interest in tattoos is constantly growing every year, and many people are looking for a quality and original body art.

If you are also interested in tattoos and want to become a professional in this field, we offer tattoo training courses in Wolverhampton at the tattoo salon «VeAn».
Our team consists of experienced masters who possess all the necessary techniques and secrets of tattoo. We are ready to share our knowledge and help you to master this unique art. Our tattoo training courses are conducted individually or in small groups under the guidance of our experienced professionals.
We are sure that our courses will be useful to both beginners and experienced masters who want to improve their skills. You will not only get know about tattoo techniques, but we will also advise you on equipment selection, skin care and much more. Join our tattoo community and start your career with us.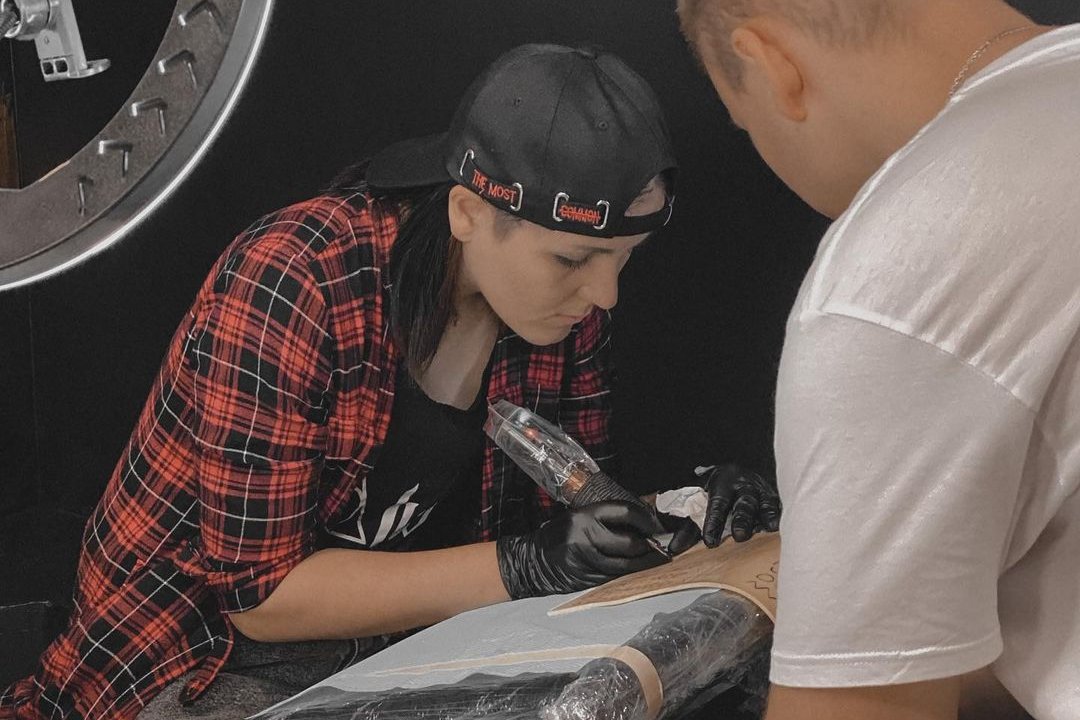 What can you study here?
Our Salon "VeAn" in Wolverhampton provides comprehensive education in tattoo art, including theoretical and practical training.

Our experienced masters have already developed training programs that will help you learn how to work with different tattoo techniques and create unique designs. Before starting the training, it is necessary to have at least minimal knowledge in the field of drawing and artistic composition. During the course you will learn the following topics:


Tattoo techniques including linear work, shadow effects, blurring and color transitions;

Features of different styles including traditional, Japanese, realistic and many others;

Basics of anatomy to understand how to work with different parts of the body;

Selecting and preparing tools to work efficiently and accurately;

The choice and mixing of pigments and paints to create lively and attractive designs.


The tattoo training in Wolverhampton in our salon will give you the opportunity to acquire comprehensive knowledge and practical skills in the field of artistic body modification. You will get all the information you need, including restoring the brightness of colors, removing unwanted images, and creating tattoos by transferring the sketch to the body. You will also get experience with artificial leather. Training in our tattoo salon is an opportunity to start a new profession and become a successful master in this fascinating art field.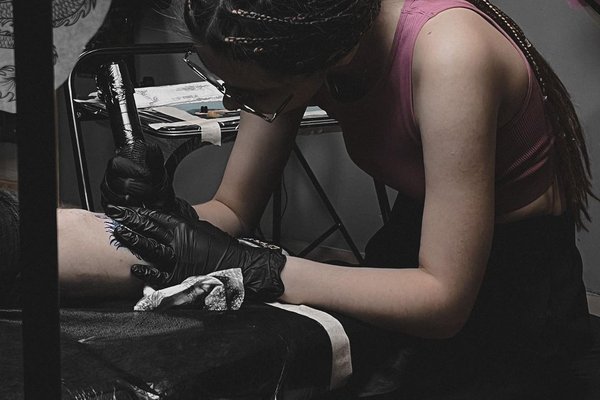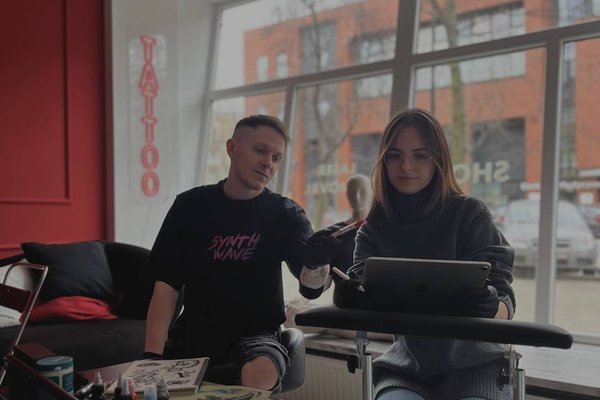 Tattoo training in Wolverhampton
and what to choose?
We offer various courses for those who dream of becoming a professional tattoo artist.

At our training center, you can choose from several tattoo programs in Wolverhampton:


Short art-session - a course that lasts from 3 to 4 hours and will orient you in different styles of tattoos. On this course you will also work on professional equipment and get a discount on the course "Premium".

A three-week "mini" course is a course that will teach you to work with tools, consumables and basic sketching. You will also learn to tattoo on artificial skin.

The basic course is an introductory course that lasts no more than a month. It includes theoretical and practical exercises in which you will learn the basics of sketching, contouring and painting. You will also learn to work with tools and consumables.

The "Standard" course is a more advanced course that includes all basic course materials and in-depth study of one of the tattoo styles. You will also learn to work with customers using certain psychological techniques.

The "Premium" course is the most complete course, which lasts three months. It covers all aspects of tattoo, including various styles, color imaging skills and many other techniques. You will also get practical experience with real customers.


Upon completion of the training, you will receive a diploma, which will confirm your competence in certain area. In addition, you will be able to get exclusive access to video lessons, get a special discount on equipment and get advantages when looking for a job in their field. The profession in which you are trained is not only interesting, but also very profitable. The tattoo training in Wolverhampton will help you gain the necessary skills and experience for a successful career.