Anime tattoo design
The influence of the Japanese animated subculture on modern youth is very noticeable.

So, anime firmly entered the cultural life of the younger generation. Colorful characters and incredible stories that happen to them are interesting and informative. An increasing number of requests to make exactly such a tattoo. Tattoo masters draw a lot of sketches of anime tattoos and this has a reasonable explanation.
To begin with, anime tattoos are popular with body art artists, as they are convenient to work with. Anime sketch can be applied to any body part, you may not think about the location of the tattoo and its scale.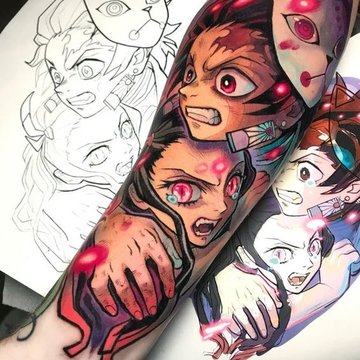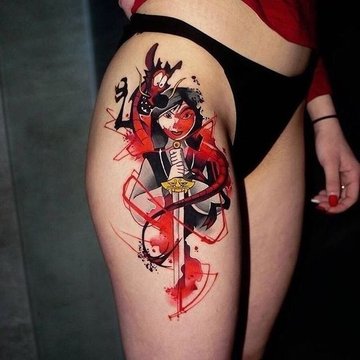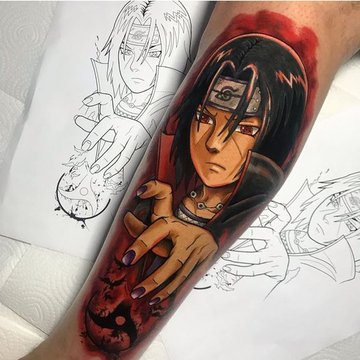 Afterwards, you can think about:


adding new elements (characters, background, etc.);


performing correction (changing colors and shades).



Tattoo «changes» together with its owner, getting new deep meaning.
Basically, anime tattoos are a positive moment in the tattoo industry. Young people have new heroes, noble characters to follow. The anime tattoo shows us that there's an ope-minded person standing before us, with a delicate spiritual organization that has its moral laws and principles. It's a talisman that always protects you because you believe in it and it works.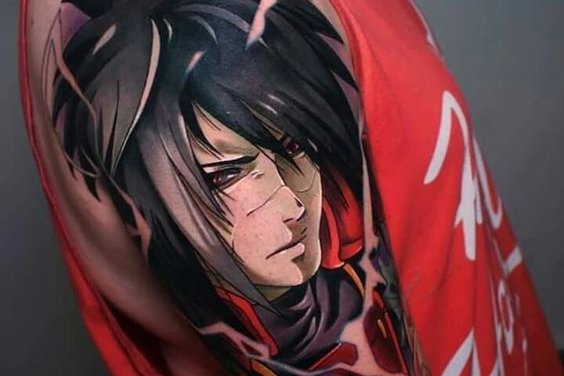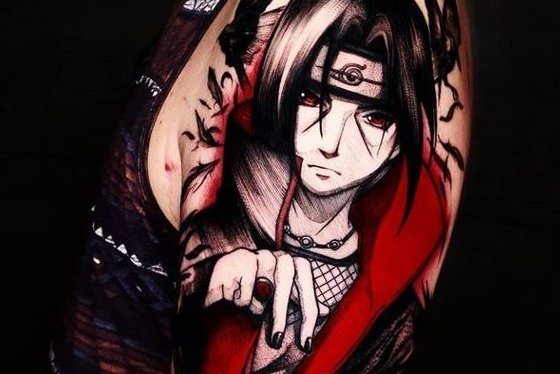 Why do people
get anime tattoos?
The main target audience for anime tattoo is young people who are active, interested in new cartoon trends and fashion trends.

Tattoo anime tells a lot about:
its owner;

his/her tastes and preferences;


views on reality.



There are many anime characters, all of them are different and to find your hero is not difficult.
Anime tattoos are preferred by computer game lovers. The reason lies in the styling of computer characters. They all look like anime characters. You can make an entire universe for a character, play events. The flight of imagination is unlimited. The variety of genres gives you a choice for the imagination and personal interests. You will be helped with the choice of sketch and style.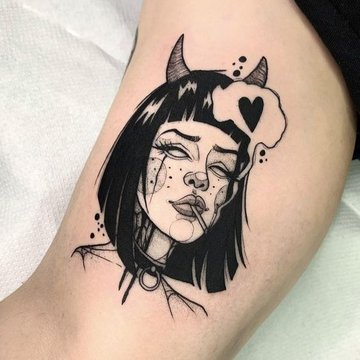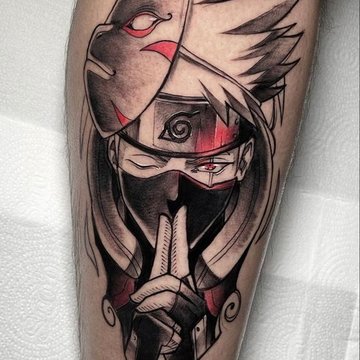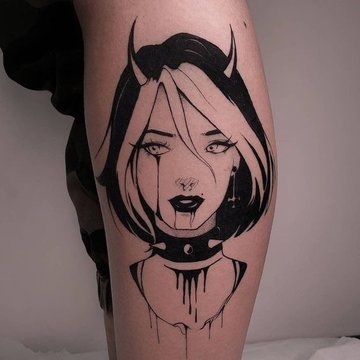 What is typical
for anime tattoo?
We can assure you that anime tattoos are chosen only by creative and young people.

Only a truly creative person can figure out all the details of such an unusual drawing. The intriguing look of the characters, their stylish hairstyles, soft skin combined with colorful outfits and accessories - all this looks stylish and cool.
Girls, like guys, are equally interested in anime tattoos, but realize them differently due to:
size;

techniques of execution;

colors.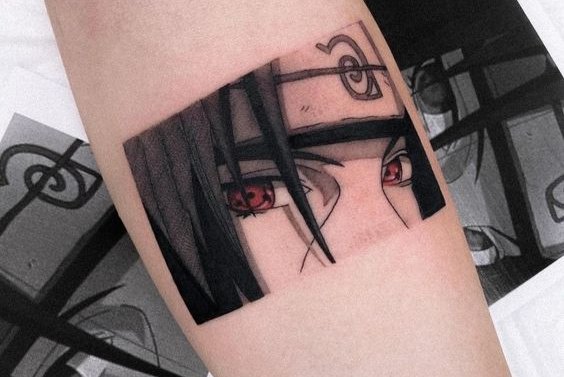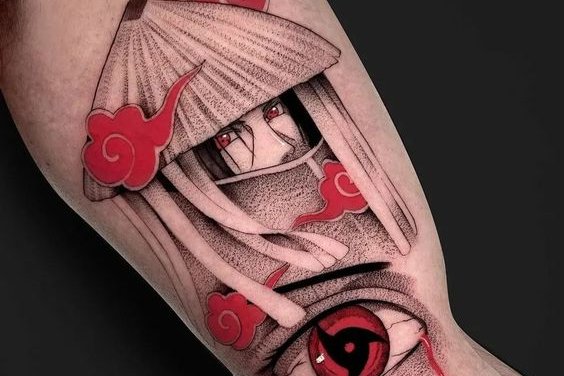 Anime tattoos can be supplemented with inscription, background, small characters, graphic lines.

Moreover, the masters will help you in creating an anime portrait by stylizing a photograph of a person in a cartoon genre. Your imagination and skillful hands are all you need to perform quality tattoos in anime style. Work on the anime tattoo sketch, spend some time and enjoy the result!