Popular tattoo styles 2024
You may have already found your inspirational sketch and waiting for a tattoo session.

Just imagine that you pull the handle of the door of the tattoo salon, you are greeted by the master, and asks about the style you have chosen.
Every day, talented artists create something new where both men and women can find something. If you are looking for your own style of tattoo, you may not use precise terminology, most likely the image of the desired result you already have in your mind. The goal of our article today is to understand exactly what your perfect tattoo should look like.
Let's talk about eight popular tattoo styles. Before that, we remind you that fashion is chanchable and cyclical. Your own sense of beauty should dictate the terms, not the other way around.
Every day, talented artists create something new where both men and women can find something for their own. If you are looking for your own style of tattoo, you may not use precise terminology, most likely the image of the desired result you already have in mind. Understand exactly what your perfect tattoo should look like - the goal of our article today.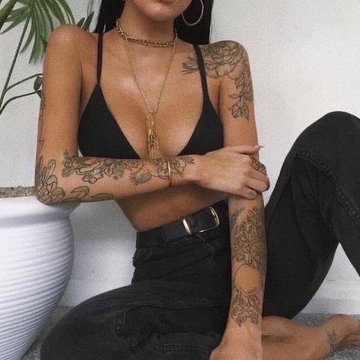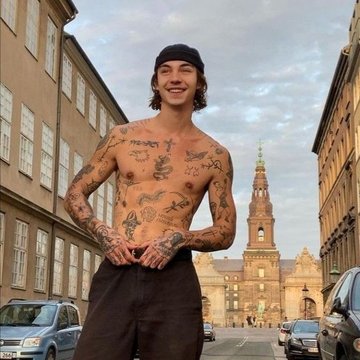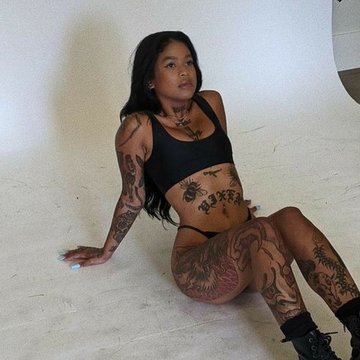 Top 8 styles from VeAn Tattoo:
Tribal is a style with ethnic origin, if you are looking for best tattoo ideas for men, this is it.

He became popular with Quentin Tarantino's " From Dusk till Dawn " film, where the director awarded the protagonist an impressive tribal tattoo. Neo tribal is a new term, hailing from the twenty-first century and the ideological successor of style. Tattoo artists around the world were inspired and introduced new ones, moving away from ethnic motives, than shifted the focus to aesthetics direction without copying specific or sacral symbols of other cultures. The style still shapes itself that "unties hands" in your creative search for your own interpretation of the direction.


Sculpture style.

Tattoo of the antique sculptures means to appreciate art in its original form. Depending on the performance, such a tattoo will look equally good on men and women. Greek gods and goddesses fascinate us to this day. This choice demonstrates the academic beauty, freedom, power and spirit of victory. The sculptures are usually painted in black and grey portrait styles. Anatomically correct athletic proportions of the body, flowing clothes, grandeur and grace. It is perfectly possible to understand the universal love and recognition of the style itself and its source.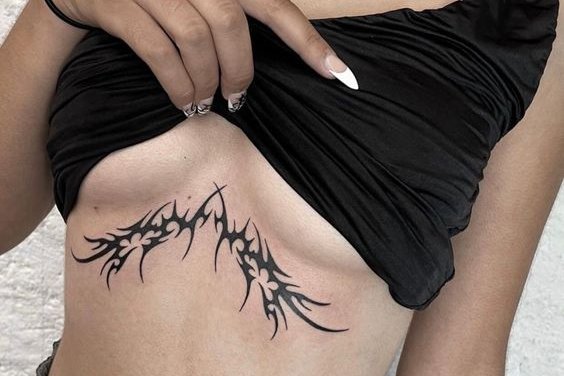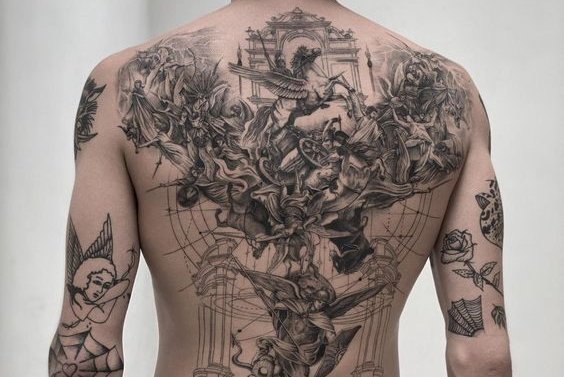 Miniature style tattoo.

Miniature, it's not exactly a style in its typical sense, but rather a concept that combines all possible variations of small tattoos. Style of execution can be any. Distinctive feature - dimensions. Miniature tattoos can be detailed or simplified, colored or black and white, all depends on your goals and expectations.


Dark lettering tattoo style.

Combination of calligraphy and fine arts. The distinctive feature is the contrast, black, intricate patterns, based on inscriptions made by the author's fonts. Reading such an inscription can be a difficult task. However, readability is not the primary goal. First, it is beautiful!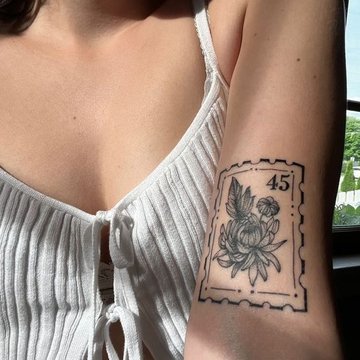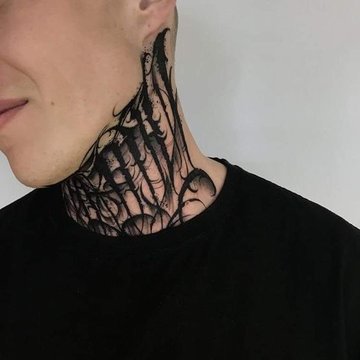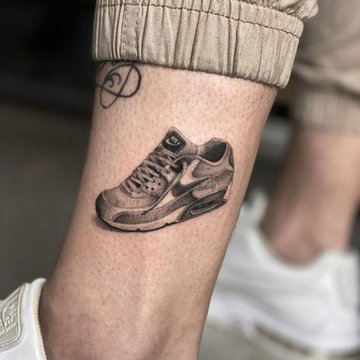 Blackwork tattoo style.

Stylistics comes from an ancient tribal tattoo. The elements of this style are thick contours and solid black areas, complemented by intentionally marked negative space or "skin tearing". Any drawing made exclusively by black ink without adding color or gray shades can be classified as Blackwork.


Japanese tattoo style.

If you want a professional tattoo in Japanese style, then it should be a large drawing with bright colors and cultural symbols. Traditionally, such tattoos were made without using a typewriter in the technique of "trbori". In the Japanese style, a lot of symbolism, for example:


Images of the tiger as a manifestation of strength and courage;

In the search for wisdom and prosperity, one should pay attention to dragons;

Samurai is a model of pride and discipline;

Wishing to emphasize kindness, choose flowers;

Cats will bring you luck;

Masks, a symbol of reincarnation and even of anger and envy. Serpents also symbolize reincarnation;

Demons, it's a mystery;

Water as a symbol of purity.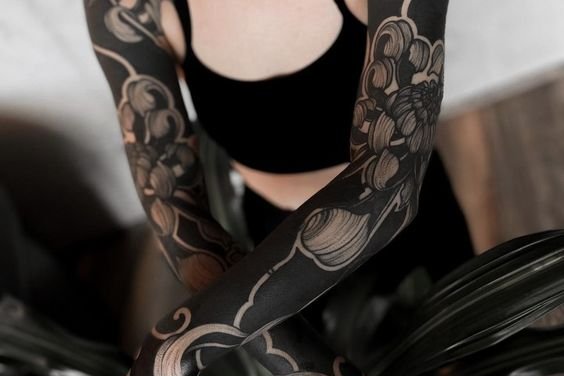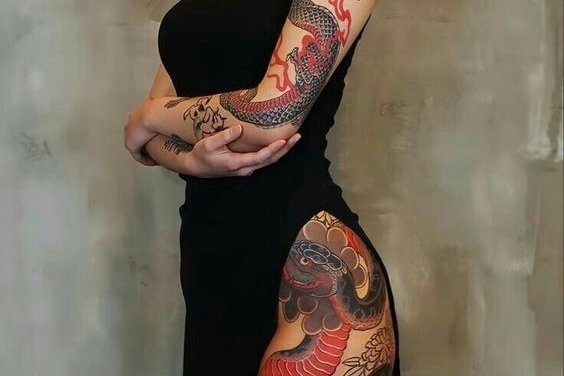 Realism.

Works in this style look exactly like they should look like everything in reality. Without exaggeration. In fact, you do "photo on the skin". Fill in realism can be anything, the main thing is to retain the effect of contact with reality on the tattoo.


New school tattoo style.

Test the strength of your own imagination and the possibilities of color palette. The first thing that comes to mind in comparison is "cartoon". Choose everything bright, be inspired by comics, graffiti, exaggerate and dare.
Among the listed areas, it will be difficult to distinguish styles only for men or for women. It all depends on your views and tastes. In the classical sense of the question, we have several suggestions.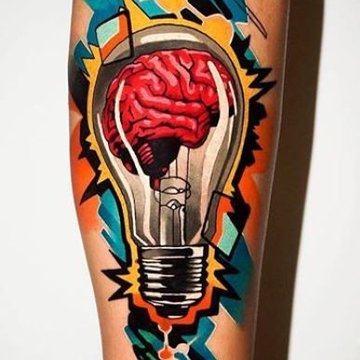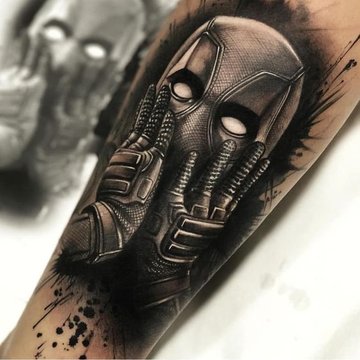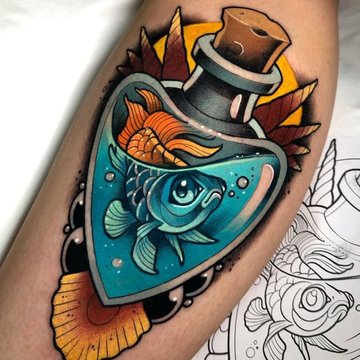 What are good tattoo ideas for men?
You can choose Blackwork on the arm, forearm or your shoulder.

On the chest, or even on the back will look advantageous Japanese style, or new school direction. Neo Tribal should look massive, only large areas. For example, perfect shoulders and abdomen.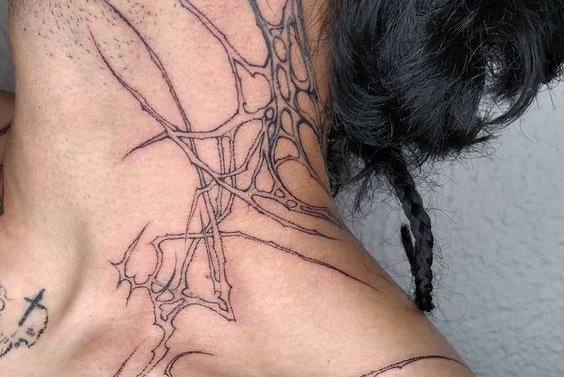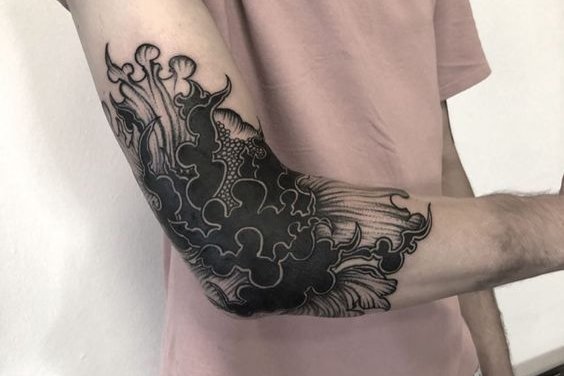 What are good
tattoo ideas for women?
Choosing realism, you can not limit yourself in ideas. Let it be a portrait on the hip or flowers on the ribs, the only landmark - your preferences.

Apply Dark lettering to the neck or wrist miniature. Sculpture looks good on the shoulder area or on the front of the hip.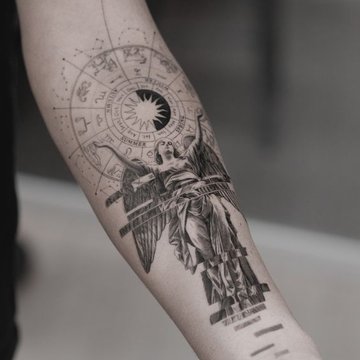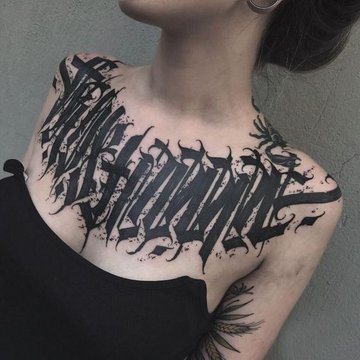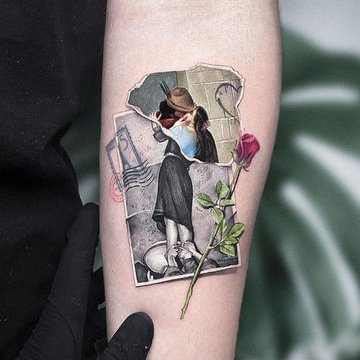 Where does it hurt more?
Some areas can be painful. It is important to know that the closer the bone and the thinner the skin, the more painful the tattoo process can cause.

You need to prepare morally if you choose for yourself such zones as:


Ribs;

Chest;

Neck;

Stomach;

Knees;


In more detail you can consider all the "unpleasant" areas on the pain map of the tattoo. But in general terms, the thicker the skin and the more muscles below it, the easier it is to carry the creative process.
Even new offshoots are often borrowed from certain historically popular tattoo styles, with their history and decades of their own history. But remember, there are no rules. You can be creative and create your own work inspired by the styles above.