Laser tattoo removal:
effectiveness and risks
Despite the fact that the masters always warn visitors that the tattoo is a permanent modification of the body, quite often clients make it rashly.

In addition, many years later, tattoo may lose its attractiveness, and its owner has the choice to correct the tattoo or get rid of it forever.
Let's talk about modern tattoo removal. If earlier it was possible to remove the body image only by cutting off a layer of skin (excision), today there is no need to make such sacrifices. Laser technology allows you to get rid of tattoos almost painlessly and efficiently. But this procedure has its own characteristics.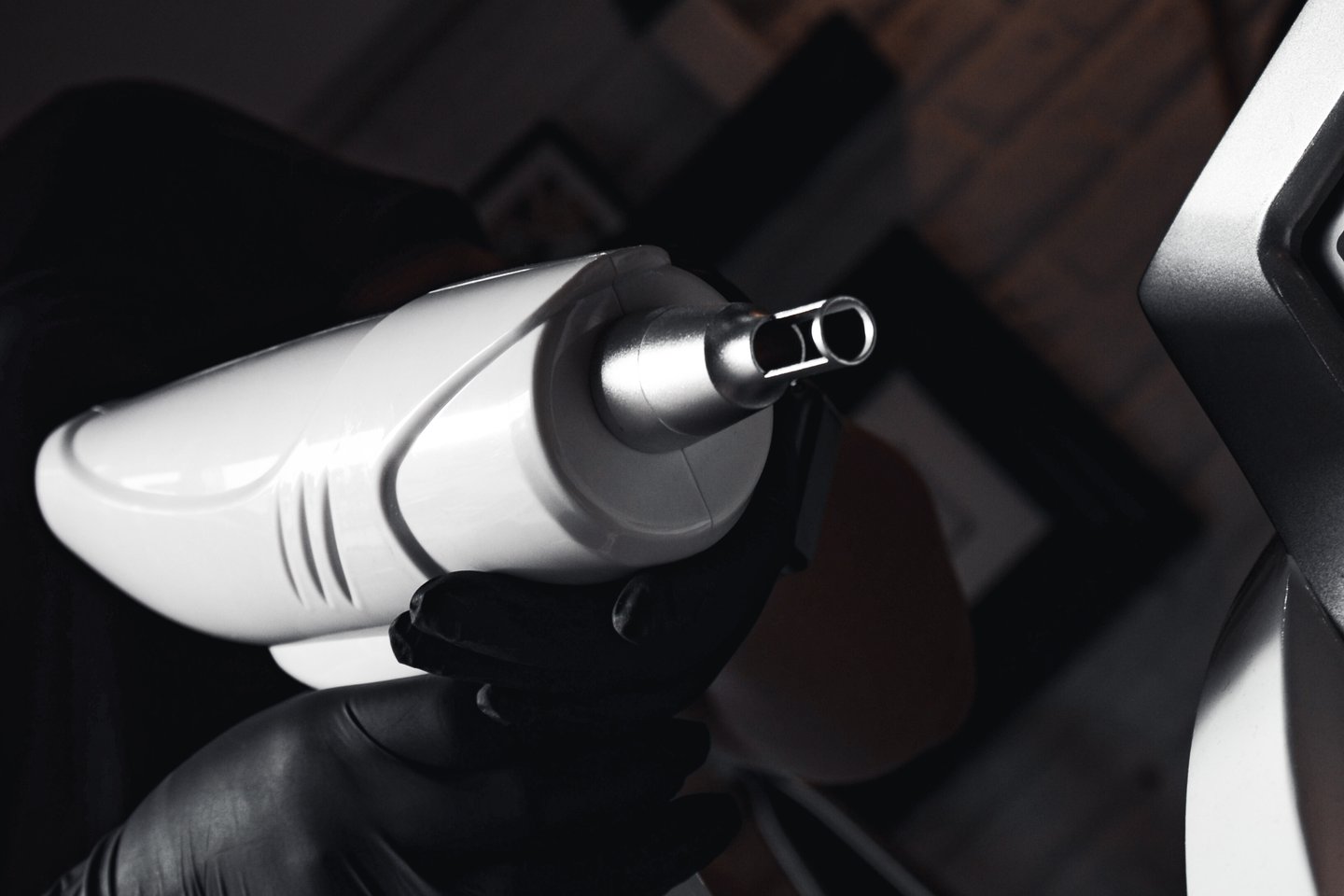 How laser tattoo removal works?
So, removing an annoying or unsuccessful image from the skin by laser is to affect the image of a laser beam.

It breaks down the color pigment, divides its particles into microscopic elements that are subsequently excreted with the lymph system. It is noteworthy that neighboring tissues that do not fall under the action of the beam are not exposed. The laser acts directionally, point-wise, on the desired area of the skin. And a few words about the benefits of this method of reducing tattoos from the skin. Laser method:


Leaves no scars or spots;

Has practically no contraindications;

Does not cause burns and capillary bleeding;

Allows you to remove an undesired tattoo by 100% (complete tattoo removal depends on the number of sessions);

All health and hygiene requirements are met in specialised salons.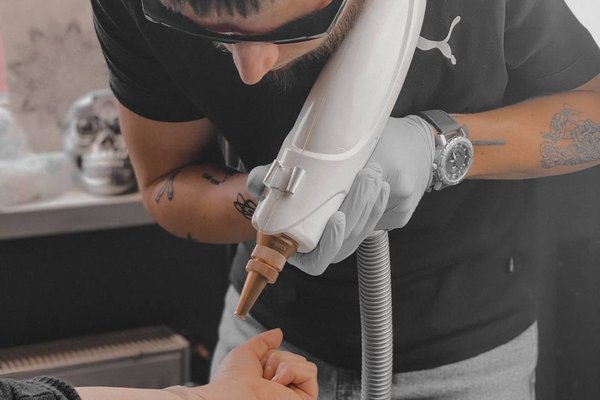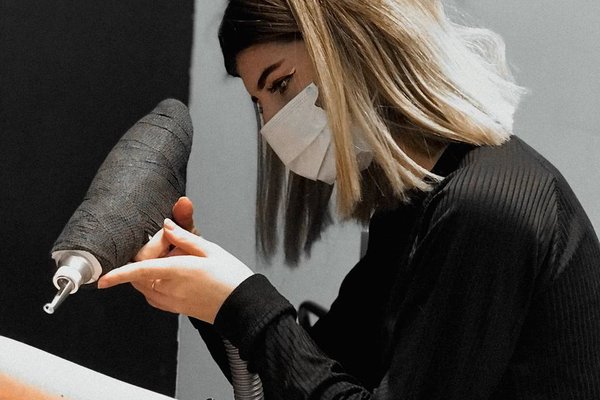 It is time to talk
about complications and risks
It's almost impossible to get rid of a tattoo in one session.

To remove a small black-and-white image, you may need 2-3 sessions, the frequency of which is once a month. And for big colorful tattoos 10 procedures may not be enough. So, do not expect immidiate results.
Although the procedure is practically painless, during the procedure the client of the salon can feel a slight burning sensation. And there are sometimes redness and itching at the site of exposure. In this case, you can use a local anaesthetic or periodically apply a bag of ice to the site of exposure.
If the procedure is performed by an inexperienced specialist, it is possible to use the laser improperly, so the wavelength and intensity of the action will be chosen incorrectly. Risks are serious - from burns to no results.
The most serious risk of laser tattoo removal is that the usage of cheap, toxic pigments has a risk of poisoning. «Broken particles» of pigment enters the bloodstream, so a person may experience symptoms of chemical poisoning. In this case, you need to consult a doctor. As a rule, this does not happen if the master has used certified products approved by the Ministry of Health.
You can estimate that the pros of this method is much more than the cons. But only if the procedure is carried out in a specialized salon, the masters of which are well aware of how and what to do. In this case, as well as following the recommendations for skin aftercare between sessions, there will not even a trace of the tattoo.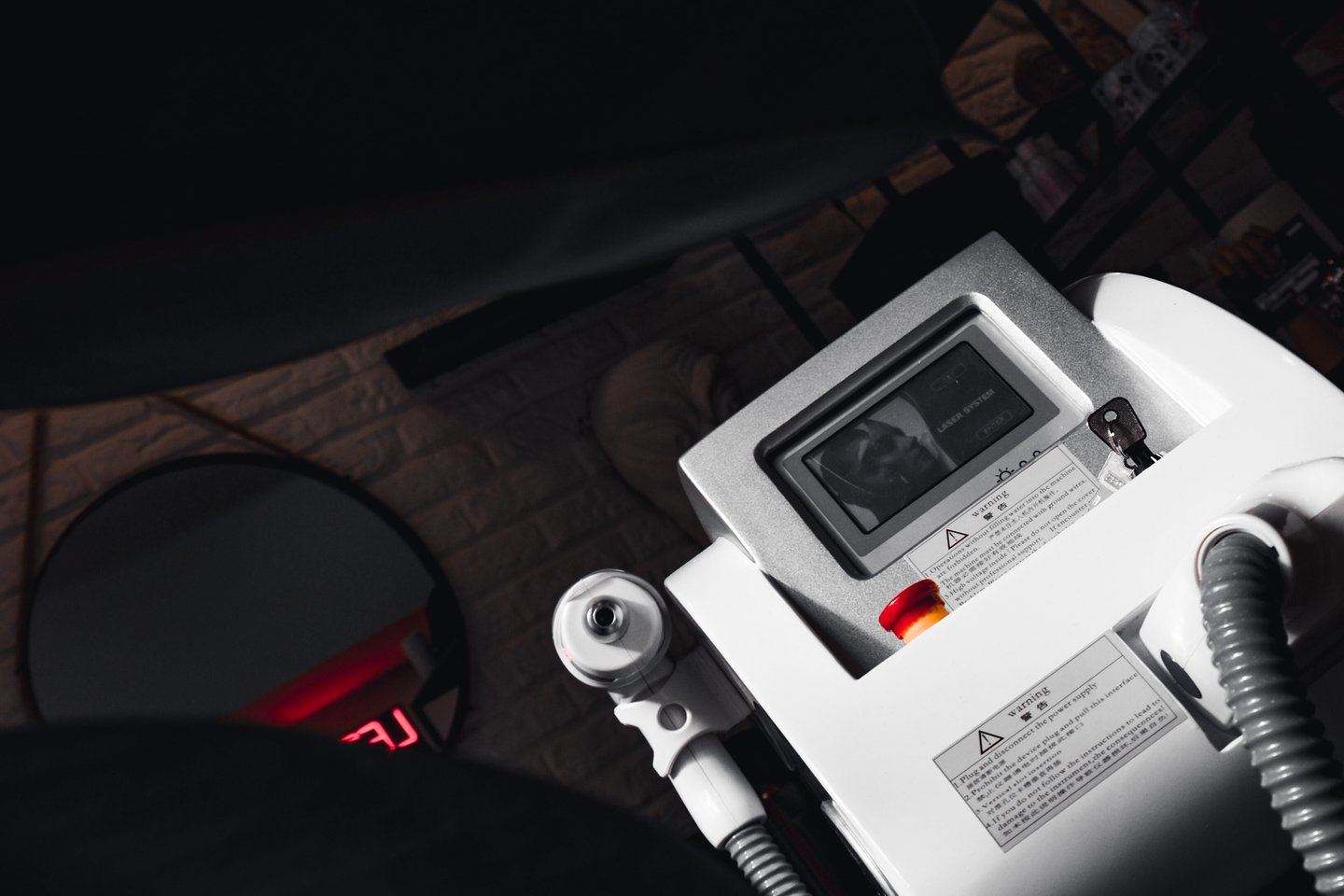 What to do after
laser tattoo removal treatment?
Qualified tattoo artists are sure to give their clients advice on skin aftercare between laser tattoo removal procedures.

They are as follows:


When crusts and bubbles appear on the skin, it is strictly forbidden to comb and touch them. They'll pass soon enough, and there'll be healthy skin underneath.

Avoid exposure to water, oils, any substances and cosmetics at least 3-4 days.

Be sure to use «PANTHENOL» spray on the skin. The skin will heal faster.

It is forbidden to tan the skin during the healing period. And when you go outside, apply sunscreens with SPF effect (at least SPF 35).


The master will provide a more detailed recommendation after the laser tattoo removal procedure.