All you need to know
about matching couple tattoos
Many people view tattoos not only as a body decoration but as a meaningful symbol.

For that reason, couples often opt for matching tattoos as a way to show their devotion to a partner. But what do we know about the most popular couple tattoo variations and meanings? Let's find the answer to this or other questions below.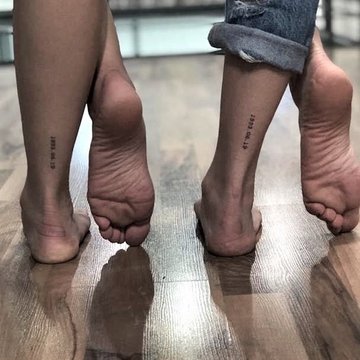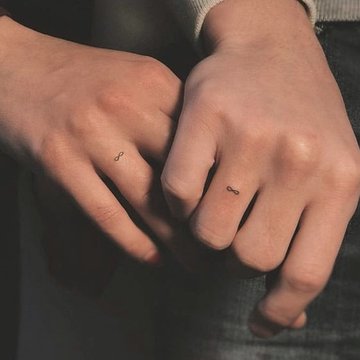 Popular types of
matching spouse tattoos
Getting matching tattoos is an important decision.

So, we recommend you avoid making them on a whim and think about tattoo sketches seriously. In most cases, it is quite challenging to trace the meaning of a couple's tattoo precisely. It is explained by the fact that such sketches are usually very private and unique.
However, there are some commonly spread couple tattoo ideas:
Inscriptions:

Latin phrases, hieroglyphs, dialogues, quotations from books or films – it can be virtually anything;

Wings:

This couple's tattoo is very popular. One partner gets the left wing and the other – the right one. The sketches location and style may differ;

Constellations:

Getting matching tattoos in the form of constellations is another popular option. It may be zodiac-inspired sketches or the position of stars the day the couple met or got married;

Animals:

Sometimes couples get tattoos with the animals they associate with their beloved ones. Among the most popular options are cats, lions and lionesses, cartoon creatures;

Wedding rings:

While some people are afraid of getting tattoos at all, others are brave enough to make matching wedding rings. In such a way, spouses don't exchange rings at a wedding but get tattoos as a sign that they are a couple.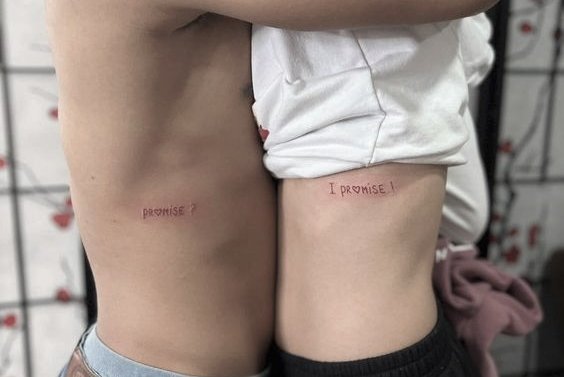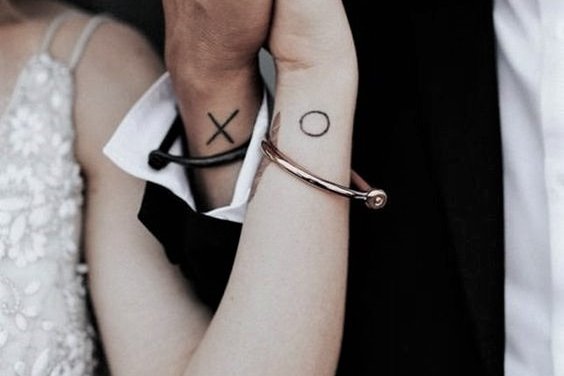 Matching his and her tattoos:
the most popular types and locations
There are three most popular types of couple matching tattoos that include:


The same sketches made on the same parts of the body;

One sketch divided into two parts. In this way, partners have to join their tattoos to see the whole picture;

Different sketches that complement each other.


As you can guess, a couple tattoo location usually depends on a chosen sketch type. Anyway, since such tattoos are usually viewed as a private matter, they are rarely done on the body parts that are uncovered with clothes.

For that reason, among the most popular couple locations are:


Ribs;

Wrists;

Forearm;

Chest.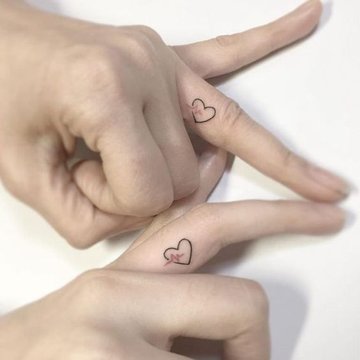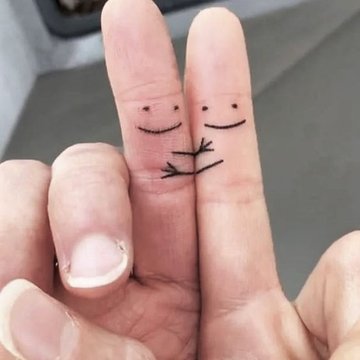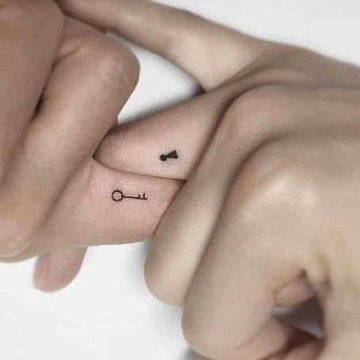 Couple tattoo peculiarities
When considering key features of matching tattoos, it is essential to note that people usually opt for couple sketches not to show off but to get a reminder about their loved ones.

For that reason, matching tattoos are predominantly small and simple. They are usually performed in black or red colours and contain only one element.
Such tattoos may be done in the form of lines or dots. For minimalistic options, couples often choose finger tattoos. However, this part of the body is not considered to be the best one in terms of pigment durability.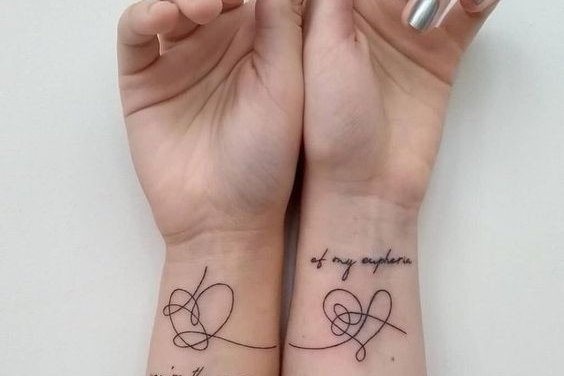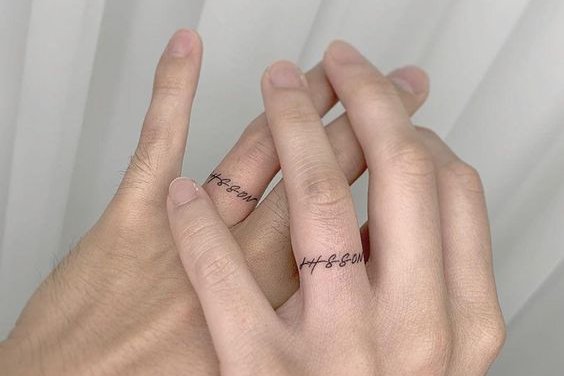 Final thoughts
Choosing a matching couple tattoos is a delicate and important step.

Firstly, you need to take into account the preferences of two individuals. Secondly, you should realize the fact that it will be difficult to get rid of a tattoo in the future.
Anyway, getting couple tattoos may be a life-changing step. It can symbolize the seriousness of the partner's intentions and be a good way to show love and affection. Just follow your heart, and don't be afraid of your feelings and desires.