Capricorn tattoo ideas
What about tattoos Capricorns prefer?

Due to the influence of the Earth element such people are usually prudent and have a reserved nature. For that reason, they often choose small and minimalistic tattoos that are not seen with the naked eye. However, each rule has exceptions, so the choice of a sketch depends on numerous factors.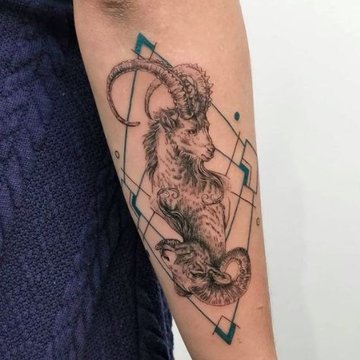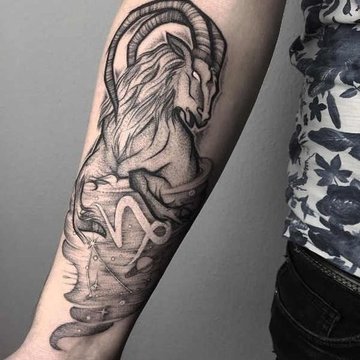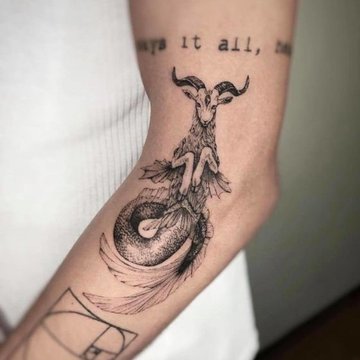 Getting acquainted
with the Capricorns
People born between December 23 and January 20 belong to the Capricorn zodiac sign.

Powered by the Earth element and ruled by Saturn, the representatives of this sign are realistic, hardworking, and self-disciplined.
Capricorns can be very self-critical: they are very demanding of themselves when things don't go according to plan and always try to learn from their mistakes so they don't happen again. Such people are usually not afraid to bear responsibility and are ready to lead other people. At the same time, the representatives of this zodiac sign won't go over the heads to achieve their goals.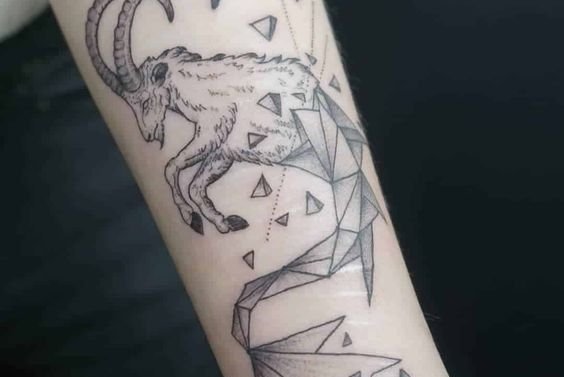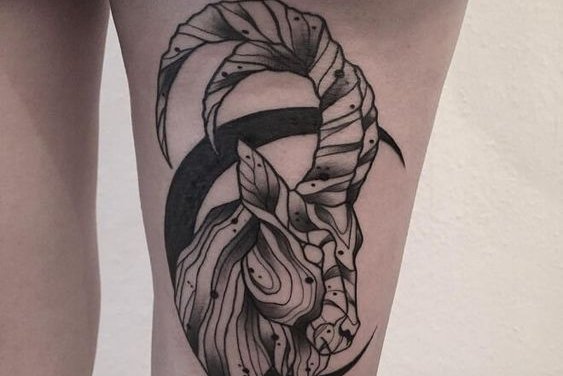 Capricorn tattoo meanings
This zodiac sign is associated with the goat with a fishtail.

According to ancient Greek mythology, the goat Amalthea nursed the baby Zeus on the island of Crete with milk. In gratitude, Zeus turned the nurse into a constellation now known as a Capricorn.
For that reason, this creature is used by Capricorns for making zodiac tattoos. The meaning of such a tattoo depends on various aspects and differs from one sketch to another. Capricorn tattoo may show:


The belonging to a particular zodiac sign;

The faith in astrology a person has;

The harmony between the inner and outer world;

Spiritual peace of the tattoo owner;

The determination strong will-power of a person;

Great intuition and life strength.


Note that the representatives of other zodiac signs may also get Capricorn tattoos. The reasons include both the visually appealingness of sketches and the meaning they convey.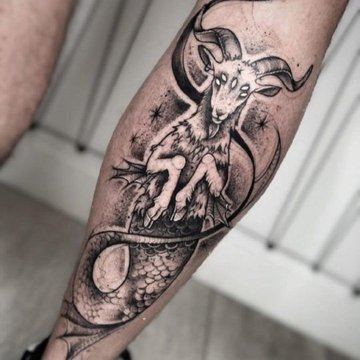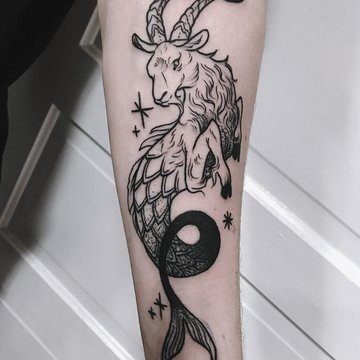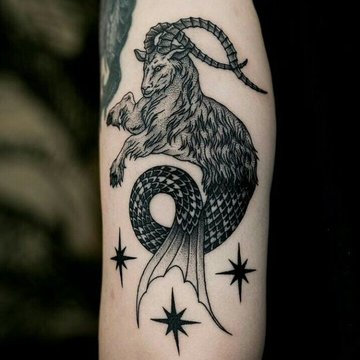 Where to place the Capricorn tattoo?
The astrologists say that the best location for this tattoo is the lower part of the body.

It is explained by the fact that Capricorn belongs to the Earth element, and such a tattoo can help set a closer connection with the real world.
For that reason, consider making a:


Hip Capricorn tattoo: good location for large and expressive tattoos of different colors;

Ankle Capricorn tattoo: recommended for tiny and minimalistic sketches. This body part is prevalent for making tattoos among women since it looks aesthetic and sophisticated;


If you don't take the recommendations of specialists as a must-follow, a small Capricorn tattoo will also look attractive on the neck, wrist, blades, and shoulders.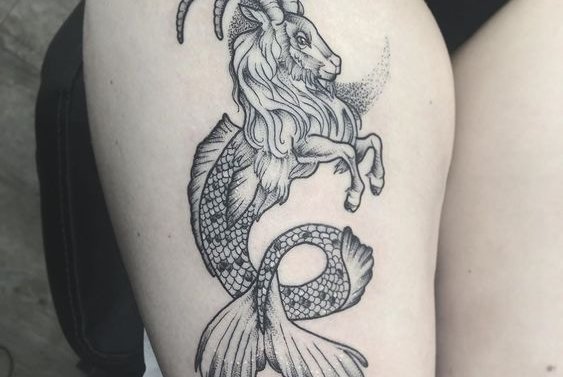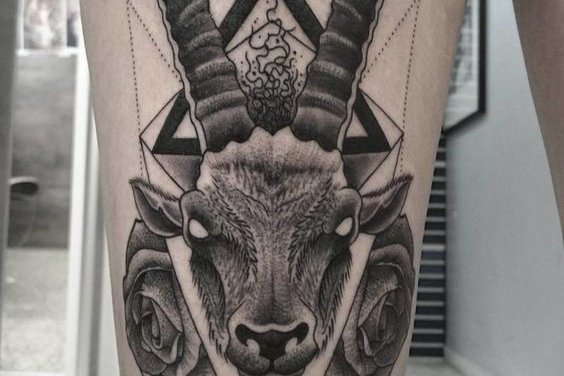 Capricorn tattoos:
looking for the best sketches
If you have already decided how your perfect Capricorn looks, go ahead with it! But if you still have doubts, below you will find some of our ideas that you might like (at least, we hope so).


Minimalistic options
"N" letter.

What about getting a tiny but powerful Capricorn tattoo? This zodiac sign is associated with the Latin letter "N." So, if you want to get a mysterious amulet, consider making an attractive sketch with it. Experiment with fonts and colors, add monographs or flowers – you can do anything you want;

Constellation.

To make an accent on your belonging to the Capricorn zodiac sign, you may add celestial elements: stars, planets, the moon, etc. Such a tattoo boosts the best traits of the character a person has according to the horoscope;

Numbers 6 and 7.

These numbers are viewed as traditional Capricorn symbols, where 7 is associated with wisdom and 6 with serving other people.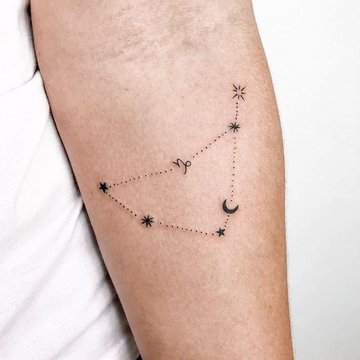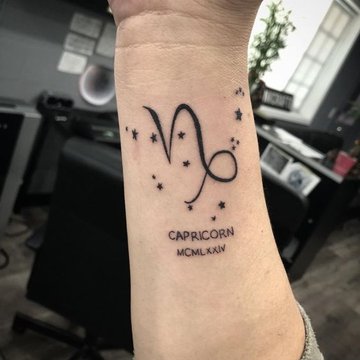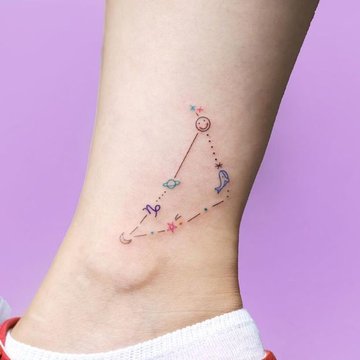 Large options


If you want your Capricorn tattoo to earn great attention, get a traditional tattoo with the fishtail goat. Actually, it doesn't limit you to animal pictures. This creature may turn into a human form and even have the face you want to.
Apart from this, you can use additional elements to create a unique tattoo with a special vibe. The Capricorn sketches match especially well with the following:


Marine elements: symbolize lust for adventures;

Horseshoe: brings luck;

Skulls, clocks, hourglasses: These elements remind tattoo owners of the value and transience of time;

Plants and flowers: Add a romantic mood to a Capricorn tattoo;

Alchemical signs: popular among the personalities with a developed sense of the other world.


In the article, we have mentioned just some of the Capricorn tattoo options you may use and adapt to your tastes. If you still need a source of inspiration, surf Pinterest to find a tattoo idea that resonates with your heart.