Arm Tattoo ideas for Men Best Design Ideas
Arm tattoo was, is and will be the best option to express yourself.

It's perfect for those who only thinking about getting it and those who already has one or more tats. We are living in the time when images on your body are no more an obstacle to get a job. Arm tattoo for men is also the way to add unique style to body or even become more attractive. Certainly, the true beauty is always within you, but tattoo can be a reflection of inner you.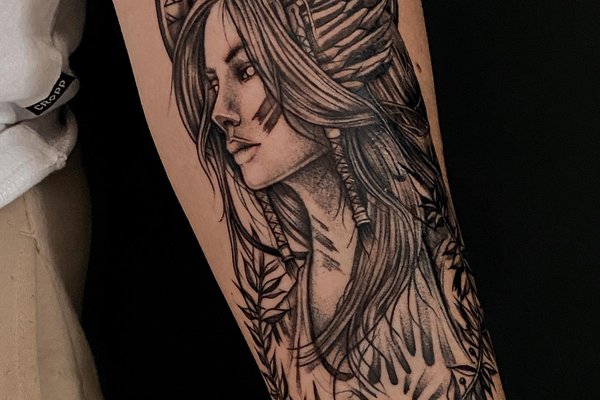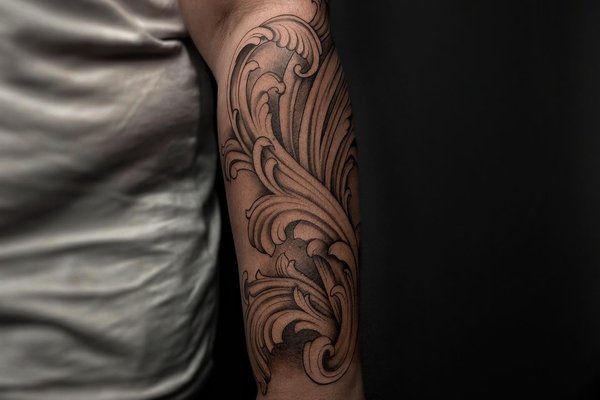 Arm tattoo ideas for men
Reasons for getting a tatt can vary.

For example, to stand out from the crowd, to memorise something, to complement your image. But it is important to remember that arm tattoo catches the eye first. Therefore, in addition to choosing the right master, you also need to choose the right design. You can stick to classic styles, you can get a tattoo in a trendy style, but in both cases you need to take it seriously as it will stay with you for the rest of your life. We decided to help you understand the trends and show what design looks like on different parts of the arm.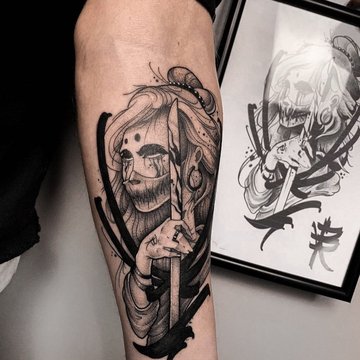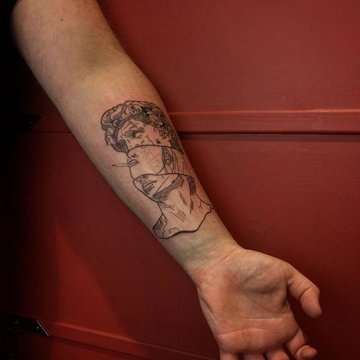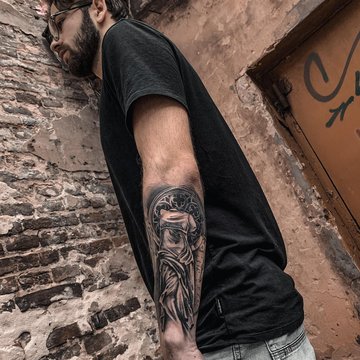 Upper Arm Tattoos for Men
Tribal upper arm tattoos

Fashion is cyclical, we all know that. Originally gained popularity in early 90's, tribal style tats continue to be top 10 requested at the tattoo shops. These tattoos usually placed on upper arm, so the tattoo artist would have a place to realize the most daring desires of the client. Tribal tattoos are often massive, so they take most of upper arm space, if not the whole one.

Hyper realism tattoos

This type isn't so trendy, but it became a classic one. Large and detailed images of art, portraits, real and fictional animals, skulls, scenes from history and myths. Everything that the imagination of the master is capable of. Sometimes looking at these tattoos, you might think that this is not a drawing at all. The best artists of this style can create a mind trick when the tattoo is seen as three-dimensional object.

Cyberpunk tattoos

Often this is a visual personalization of the upper arm, as it might look like if it were robotic. This trend takes his roots from popularity of the same name video game and Netflix anime show. The design itself depends entirely on the tattoo artist's skill and the requirements of the client. It may be colorful or black and white. Some artists are even offer to make UV light patterns over tattoo.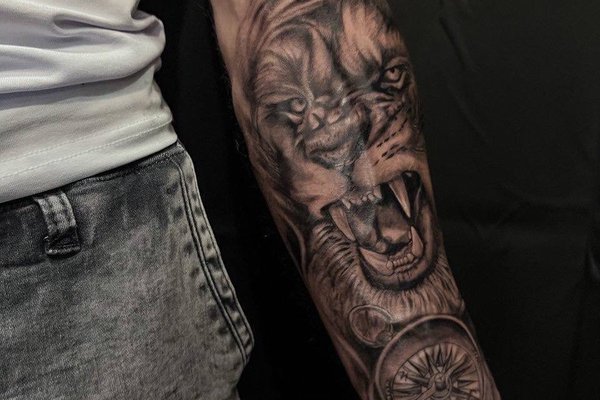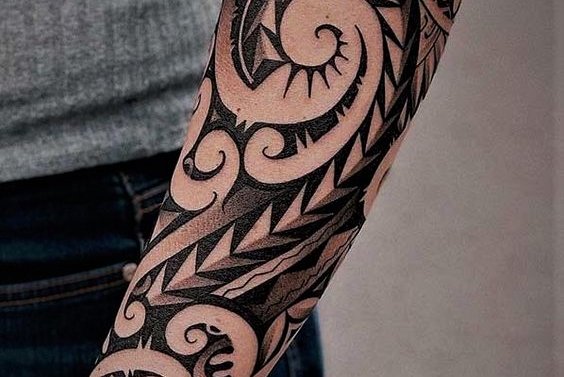 Back of Arm
Tattoos for Males
90's Nostalgia tattoos

Starting with popular cartoon characters and ending with things belonging to that time period, everything that reminds you of the sweet ninety's will look fresh on your arm. But the trend doesn't only stick to this. Favorite actors as their heroes that evoke fond memories, the logo of an old TV show. Can you combine two characters? Easily! The design can be limited only by fantasy and your audacity.

Fineline tattoos

Thin lines, lots of small details, subtle shadows are the features of this style. People think that this is more of a feminine style, however now more and more men are choosing this minimalistic design. There is a belief that such tattoos don't last long, and the lines are fade during the healing process, but modern artists use new tattooing and aftercare techniques, which allows these tatts look good for much longer.

Geometric tattoos

This style may have something in common with the fineline, but unlike it, the geometric tattoo lines are much thicker and vividly expressed, and the patterns are always symmetrical. The design of a geometric tattoo may also contain an image around which geometric patterns are built. Thus, the focus will be concentrated on the image. But simple geometric patterns are also welcome.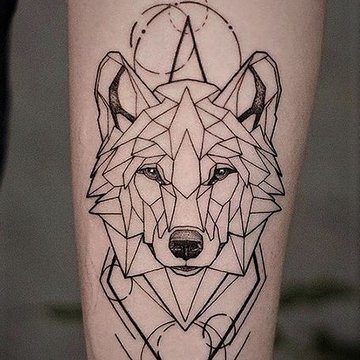 Simple Armband Tattoo
Abstract tattoos

The name speaks for itself. Lines may be straight or crooked, thin or thick. It may be black or colorful. The variety of designs for one idea can be numerous. The drawing of an animal, a portrait, an object can be placed around vivid lines and patterns, but also the image itself can be those vivid lines and patterns. There may be just straight and crooked lines with or without geometric figures and so on. You can choose the meaning you like and only you will know. Imagination is the limit. But at the same time don't over complicate design, keep it simple!

Tribal tattoos

It's one of styles which can cover every part of your body and still look fresh and solid. Patterns can be from different cultures and historical moments. But it is better not to mix them, because then the authenticity of the idea is lost and it will look strange. Traditionally, tribal armband tattoo looks like a bracelet with traditional patterns. The design mustn't be too wide. All the charm is in the illusion of the line between the real and the drawn.

Dotwork tattoos

Classic one. It looks similar to geometric style, but the zest is the way artist applies ink in the skin. The outline fades slowly as the space between dots becomes more and more and figure gets blurry. Combining it with a little bit of blackwork grants you an incredible piece of art. Also, using the 'negative space' tattoo technique, you can give the design a very powerful style.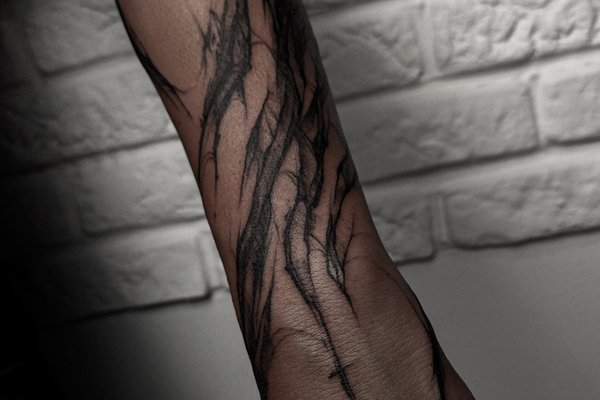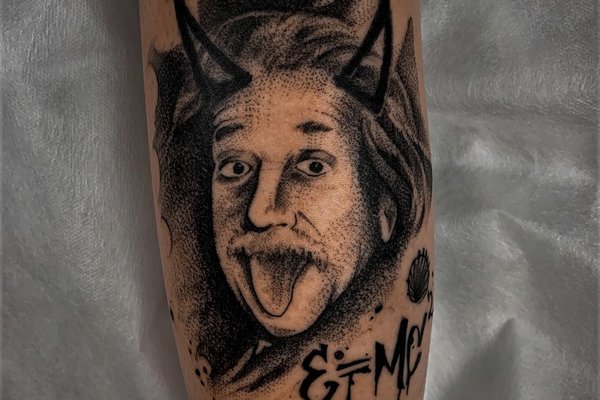 Small Arm Tattoos for
Micro realism tattoos


The relatively new style of tattoo that is winning the hearts of tattoo fans at a rapid pace. To create micro realism style tattoo an artist put layer after layer and this creates photographic gradient and detail. It is combination of Dotwork repetitions and Hyper realism scrupulousness. You might think that if these tattoos are small so they are easier to do then you're wrong. Depending on the design it may be even harder to do as compared to Hyper realism or Dotwork. So keep this in mind when choosing design in this style. But the game is worth the candle.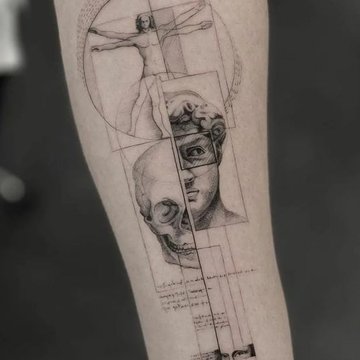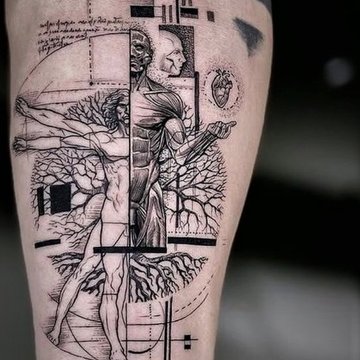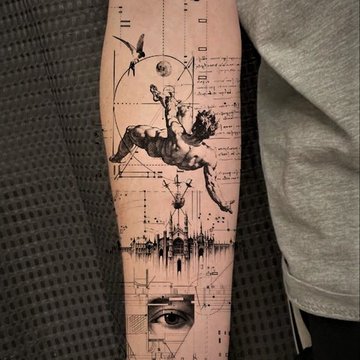 Stylish Arm Tattoos for Men
Combined style tattoos


However, all of the above are trends. They come and they go. You can follow them or just be inspired by them. Take them as a basis to finally dare to get a tattoo. But also, you can just combine them all, experiment and create something of your own, something that will underline your own unique style. Don't be afraid, be inspired, fantasize, experiment and combine!