All you need to know,
about Aries constellation tattoo design
Charisma, initiative, determination, energy, self-confidence – the list of Aries individuals' traits is breathtaking.

People born between March 21 and April 19 are influenced by the Fire element and the Red Planet – Mars.
Aries is a short-tempered zodiac sign with a strong, dominating character and high ideals. Representatives of this sign are born leaders, but they are often impatient and sometimes even dramatic. Since Aries likes to be at the centre of attention, tattoos are quite popular among them. Below, we will consider the most popular aries sketches, their meanings, and variations. So, here we go!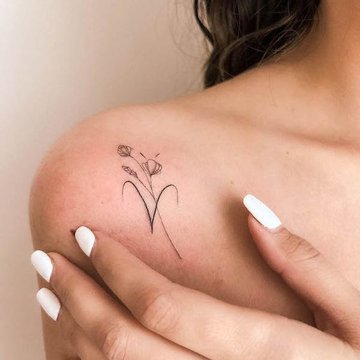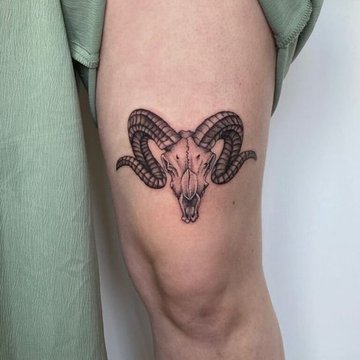 What may an Aries tattoo mean?
As you know, only the tattoo owner can know precisely the meaning of his or her body picture.

However, there are some common meanings that Aries's sketches may convey.
People can get such tattoos to:


Express their originality and peculiarity;

Emphasise their belonging to a particular zodiac sign;

Boost personal character traits with the help of a tattoo;

Simply to decorate the body with a beautiful picture.


All in all, Aries's tattoo is usually associated with the inner strength and self-determination of a person. It is a symbol of moral strength and a sign of the winner. The drawing is also intended to emphasise the brightness, decisiveness, and courage of the tattoo owner.
In such a way, for courageous and purposeful people, such a tattoo may become a kind of support, a reminder of the inner strength of the spirit, while for indecisive and reserved people, an Aries tattoo can be a powerful protection from problems and failures.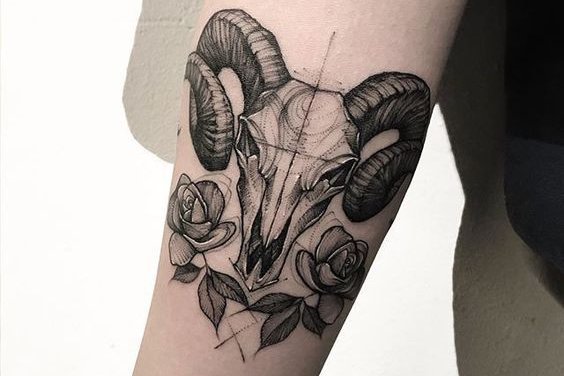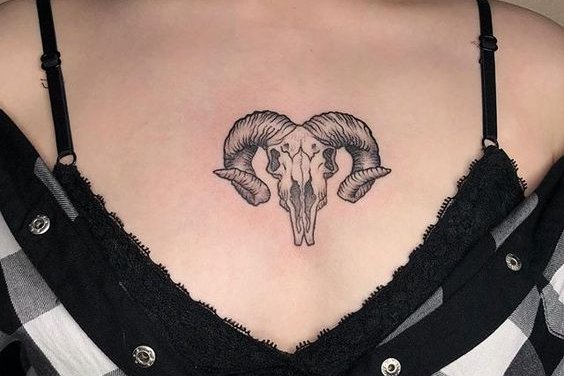 Aries tattoo location:
finding a suitable option
Sketch size, style, and colour usually define suitable tattoo placement.

What's more, it depends on the meaning of a tattoo. If you want your body illustration to become your amulet, it is better to choose body parts that can be covered with clothes. But if getting Aries sketch is just a way to stand out from the crowd and attract attention, you can choose any location.
Aries back tattoo:

If you want to use ram for a tattoo sketch, back is the best location for getting such body illustrations. This part of the body allows to make large tattoos with many elements and different styles combinations;

Aries chest tattoo:

It is a good option for both large and minimalistic sketches, depending on your preferences. Aries tattoos on the chest look especially attractive if a person is in excellent physical shape;

Aries wrist tattoo:

It is a perfect location for tiny and minimalistic tattoos. The sign of Aries – a design that is often depicted in the form of the letter V with curved horns may be an interesting idea for getting a zodiac-related wrist tattoo;

Aries neck tattoo:

If you want to get a powerful amulet, consider getting Aries tattoo on the back of your neck. This location is especially popular among women since it is associated with elegance and attractiveness.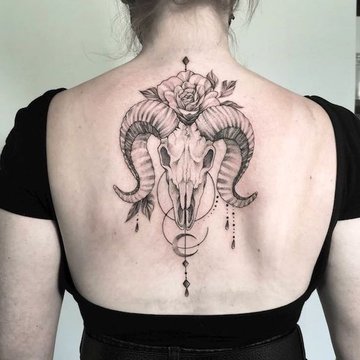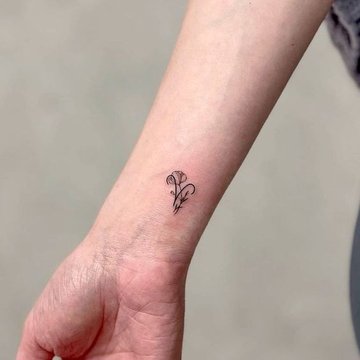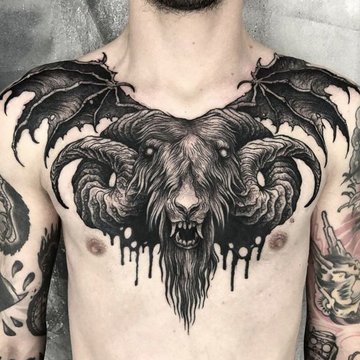 Aries tattoo for men
Ruled by the Fire element, male representatives of the Aries zodiac prefer tattoos that emphasise their masculinity, moral and physical strength, and readiness to actively defend their positions and deal with any difficulties.

The meaning of the Aries tattoo for men is directly related to the aggressive "character traits" of the ram and its symbolism.


For that reason, for their tattoos, men usually choose:

Dark colours;

Large size;

Ram sketches with spiritual elements.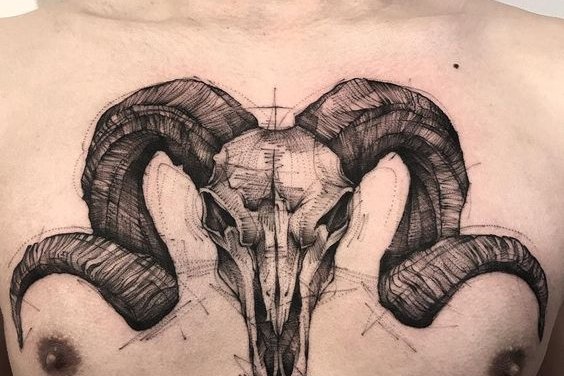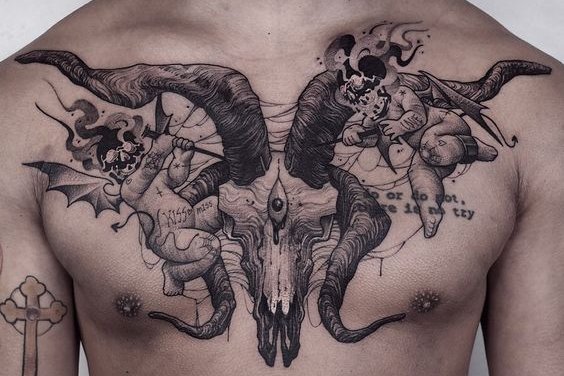 Aries tattoo for women
Women usually treat Aries tattoos in other ways.

They hope such a body illustration will serve them as support in new undertakings and a protector against all detractors. Women can decorate the horns of a ram with a wreath of flowers or ornaments. For sketches, they usually choose the dotwork style – making a tattoo using dot patterns, symbols, and geometric shapes.
There is also some difference in tattoo style: female Aries sketches are usually small and neat. They frequently get a "V" symbol or a constellation of Aries signs, often in warm or bright colours.