Ear piercings tutorial:
everything you need to know
Ear is the most popular place for making piercings.

It is a safe and relatively painless way to add to your style and image. Nowadays, trendy cute ear piercings are equally popular between both women and men, so the variety of available piercing jewelry is breathtaking.
In this article, we will talk about the most popular ear piercing types, perforation procedure peculiarities, aftercare, and appropriate jewelry. So, here we go!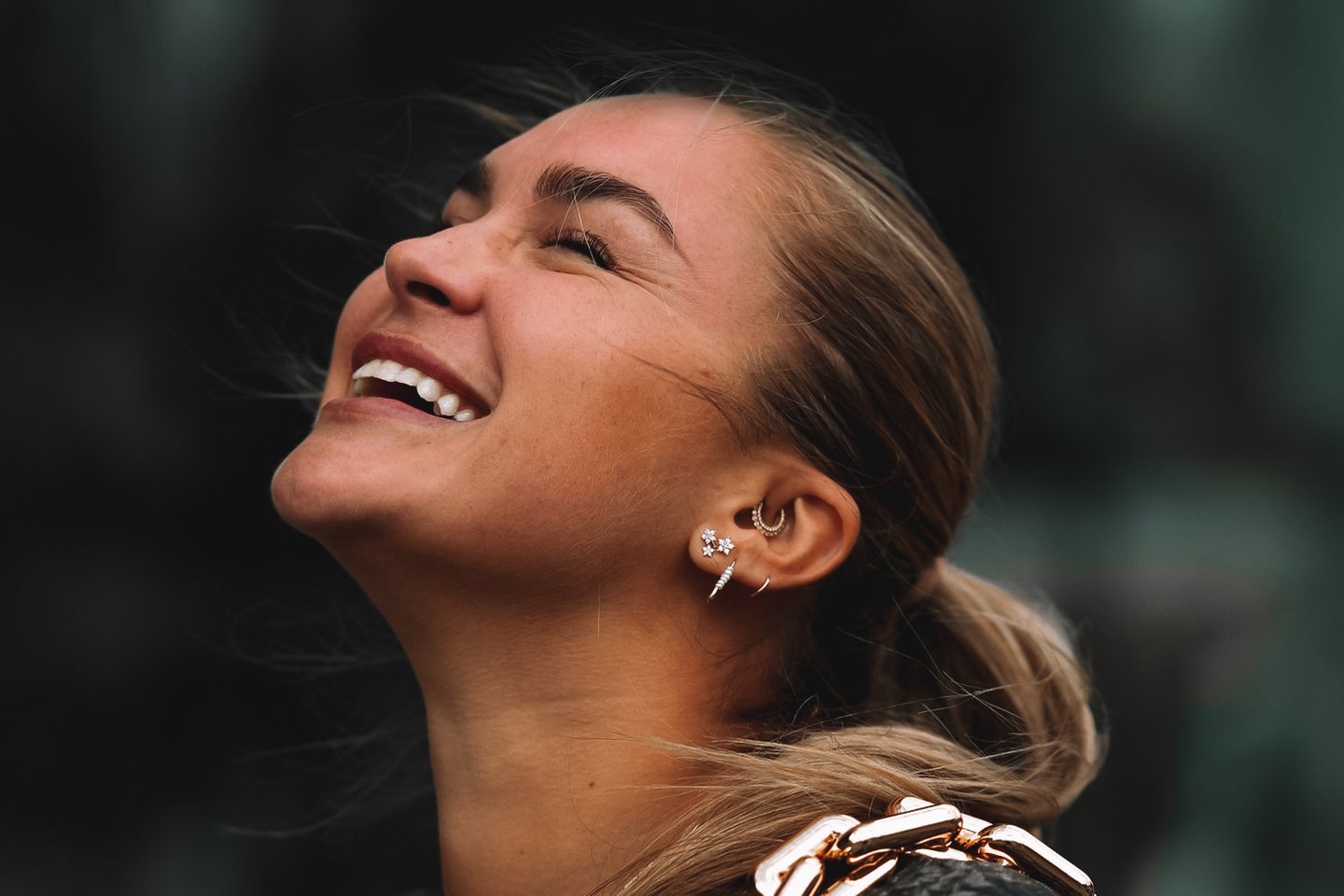 The most popular
types of ear piercings
You may be surprised, but there is hardly a place on the ears where people don't get piercings.

Depending on their location, ear piercings differ in aftercare and pain level. So, let's consider some of the most popular ear piercing names:


Lobe piercing:


It is the most popular piercing option and the less painful one. Most experts advise starting with this type since it is technically to do and heals in up to 8 weeks. Lobe piercing is frequently combined with the high-lobe one – it is when a person has two holes in the lobe. Such cute ear piercings allow you to wear earrings cuff;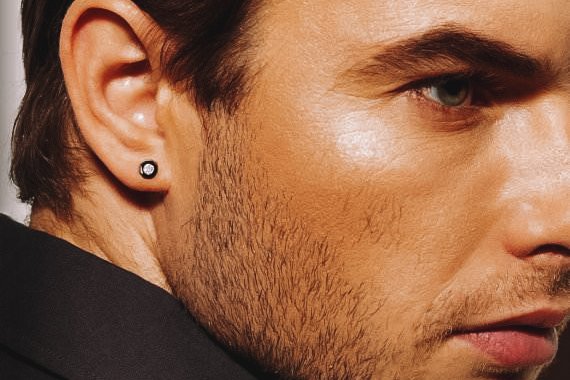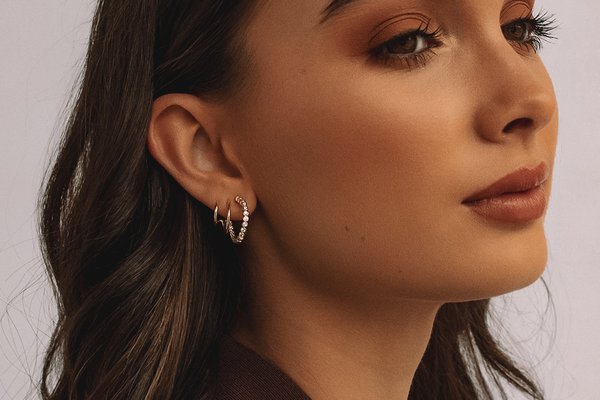 Helix piercing
Helix is the second most popular ear piercing type made on the cartilage.

It may be viewed as the next level of piercing art. Depending on the earrings location and number, there are different ear piercings of helix type:
Due to the number of piercings, the helix may be:


Traditional;

Double: two holes close to each other;

Triple: three holes close to each other.


Due to the location of piercings helix may be:


Forward: Made on the outer ear part but on the closest cartilage to your face. It is the most painful helix perforation type, with the healing period ranging from 3 to 9 months;

Low: the hole is perforated on the bottom part of the ear cartilage – above the ear lobe.

Mid: piercing made at the middle of the outer ear cartilage.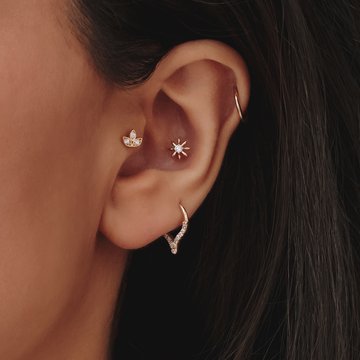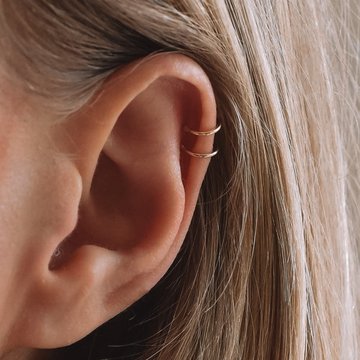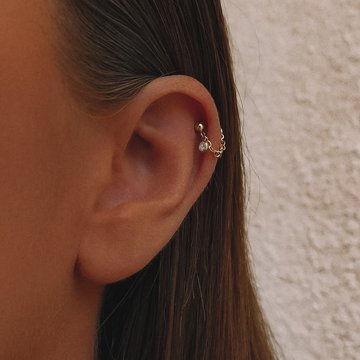 Tragus
It i s a piercing that partially covers the ear canal.

The hole is usually located in the center, but due to the individual characteristics of the ear structure, it can be slightly shifted to the side, up or down. Such piercings have a long healing period and require high-quality aftercare.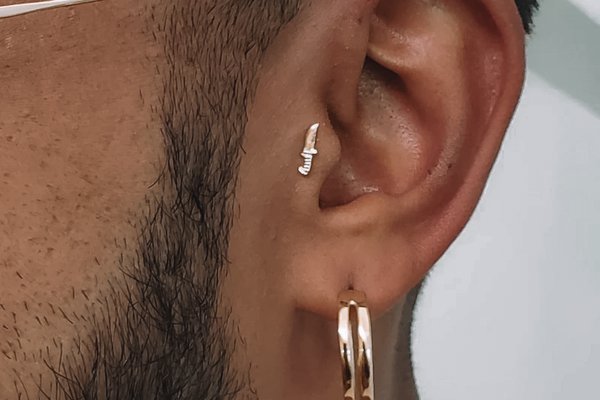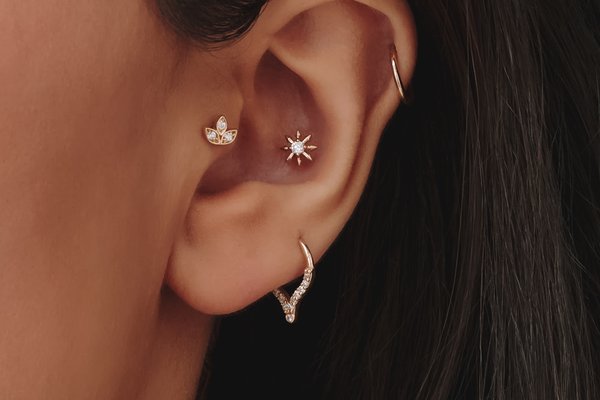 Anti-tragus
It is an ear piercing located opposite to traditional tragus and one of the most painful ways to get your ears dressed with earrings.

If you choose this piercing type, be ready to wait between 9 and 12 months until the wound heals.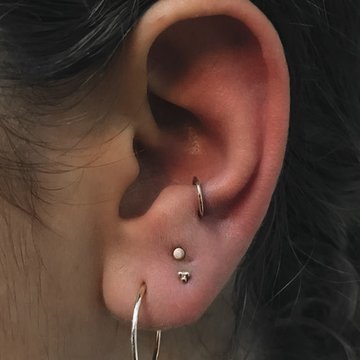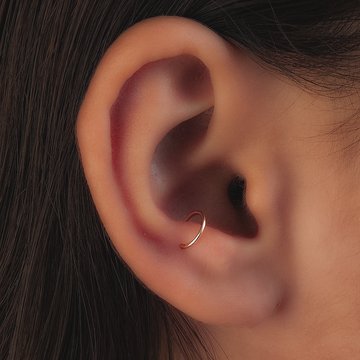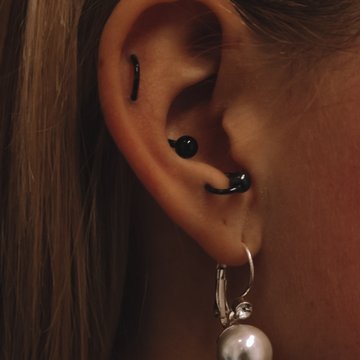 Industrial
It is one of the brightest and most eye-catching ear piercings with specific jewelry – a straight barbell that connects two cartilage piercings.

Note that in the case of industrial piercing the aftercare issues may be multiplied since you will need to deal with two perforations instead of one.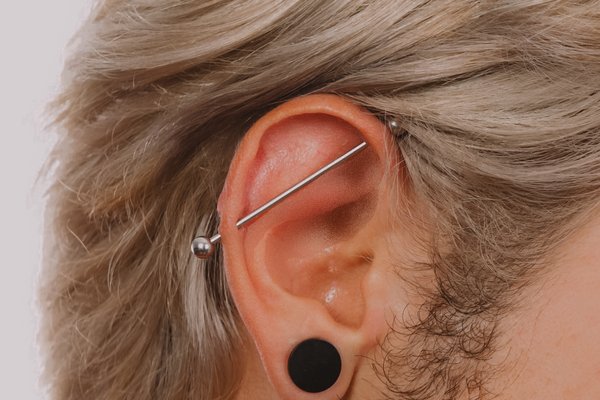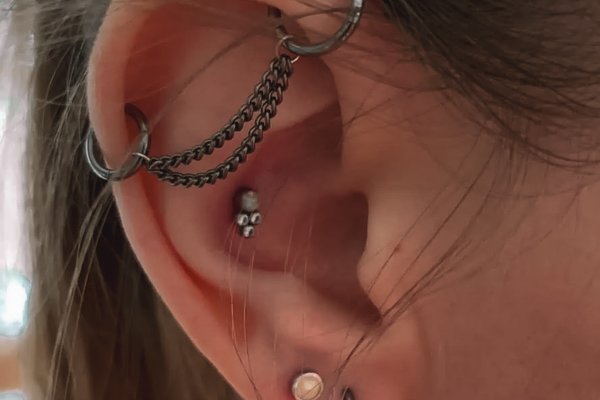 Basic piercing aftercare rules
The way you treat your piercing defines its healing time and prevents complications.

Even if you are going to get traditional lobe piercings, you still should treat this step seriously. To reduce the chances of ear inflammation, find a reputable piercing specialist with vast experience as well as a rich portfolio and make sure this person applies only disinfected tools.
So when the job is done, comes the aftercare period. The duration and intensity of unpleasant feelings depend on the chosen type of ear piercings. If you are not ready to face discomfort after getting a piercing, it will be better to choose traditional lobe perforations.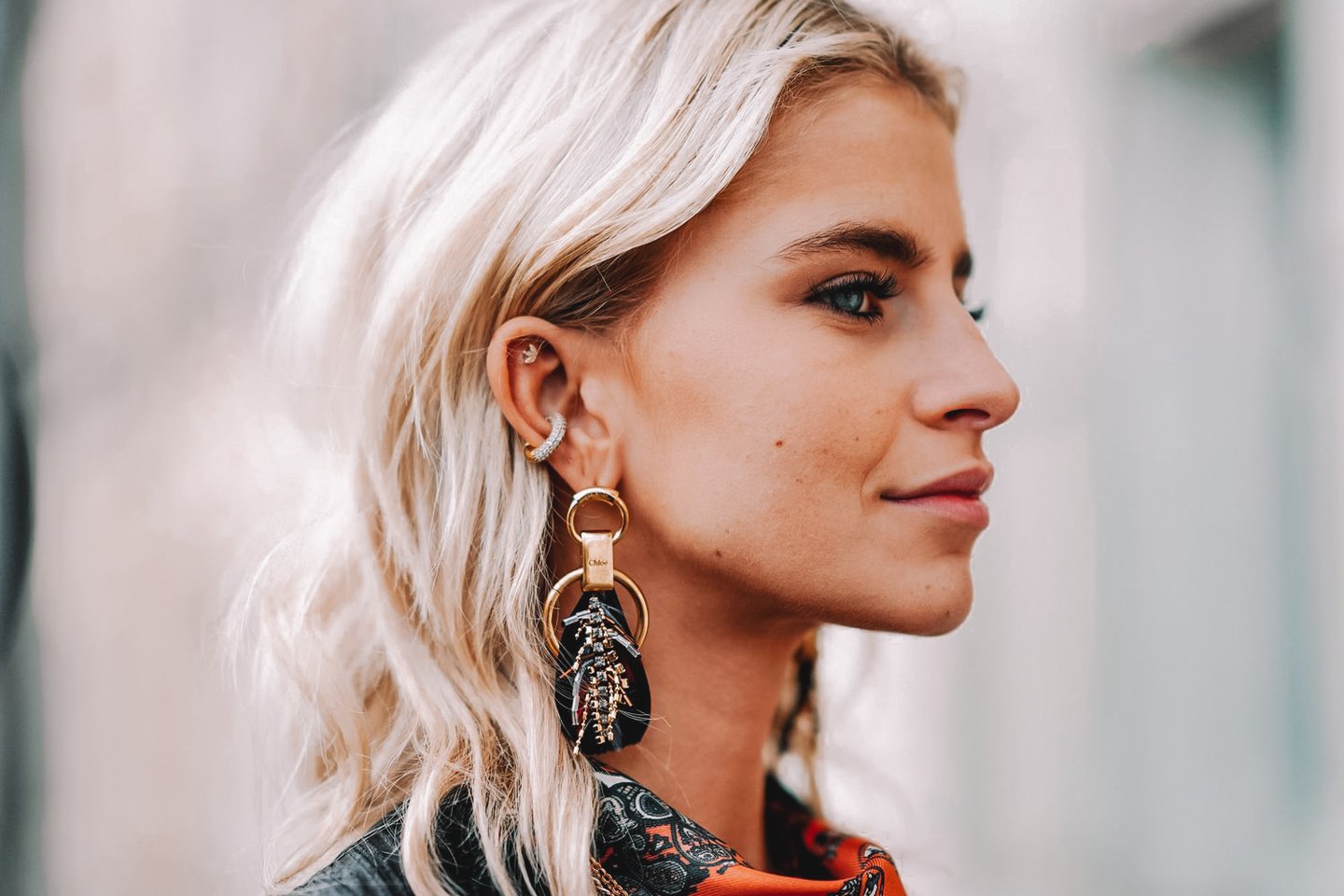 So, there are some significant recommendations for all types of ear piercings:


Wash your hands with antibacterial soap for at least 10-15 seconds before touching the ears;

Clean the ears 2 times a day with soap and water: run a soft soap between your fingers until foam is formed. Gently rub the front and back sides of the piercing with soap;

Choose a saline-based cleanser to care for recently pierced ears to deal with germs and prevent inflammation;

Apply saline or antiseptic twice a day during the first week after the procedure. It is not recommended to apply these liquids longer to avoid skin dryness;

Try not to wash your hair for the first 3 days to protect the wound as much as possible from shampoo and balm.

To ensure high-quality aftercare, apply for more detailed instructions from your piercing specialist.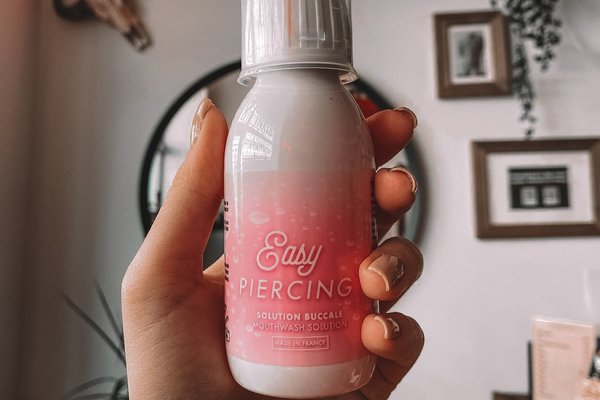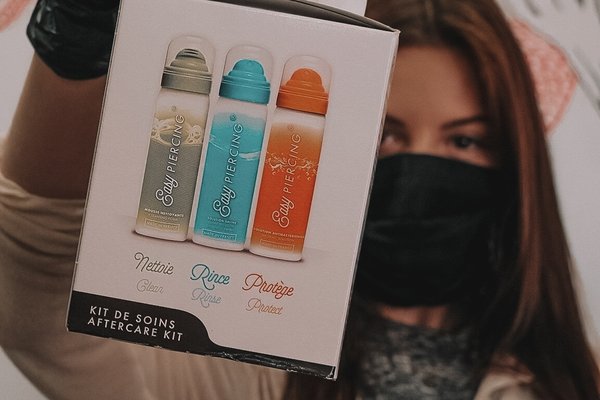 How to choose a piercing
jewelry that won't harm
Earrings play a vital role in creating a cool image and most people know the type of jewelry they want to buy even before they do a piercing.

But earrings are not only about fashion, it is also about your health. Even if the pain after the procedure has diminished, you need to take further care of your piercing.
The most important criterion when choosing jewelry is its material. During the first months after getting an ear piercing the best option is earrings made of titanium. Such metals as gold, silver, and medical steel are not recommended because of their ability to oxidize.
In most cases, a person is allowed to change temporary earrings only 3 months after the procedure. You can buy studs or plugs with different gems. And when the wound will heal, you will be allowed to wear different hoops.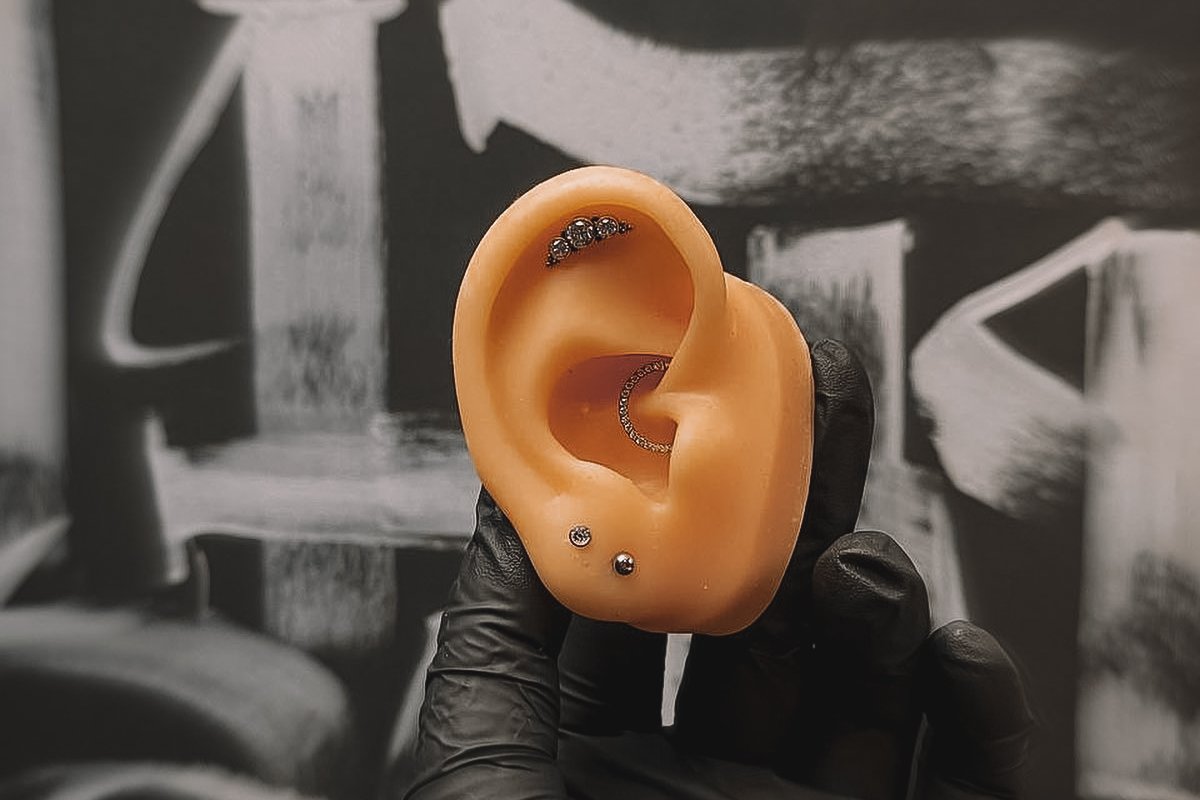 Let's finalize
Nowadays, people can get different ear piercings safely and fast.

The variety of available options bring excitement, but you should understand that some piercings bring more discomfort than others.
For that reason most specialists recommend starting with traditional lob or high-lob options. After gaining basic aftercare experience, you will deal with more challenging perforating procedures.
Your primary responsibility is to find a reliable specialist and learn everything about aftercare. Provided you manage it, your chances of witnessing complications are low. Don't think that getting ear piercings is complicated. Just stay conscious, and you will get trendy cute ear piercings without any problems.