Belly button piercing
This type of piercing is no longer exotic or shocking, because it has been well-known since the end of the last century.

However, the fashion trends always return. Crop tops are not an exception. These tops have revived girls' interest in spectacular shimmering stones glistening on a flat stomach. Does belly button piercing hurt? How is a puncture is made and what jewelry is considered the most popular today?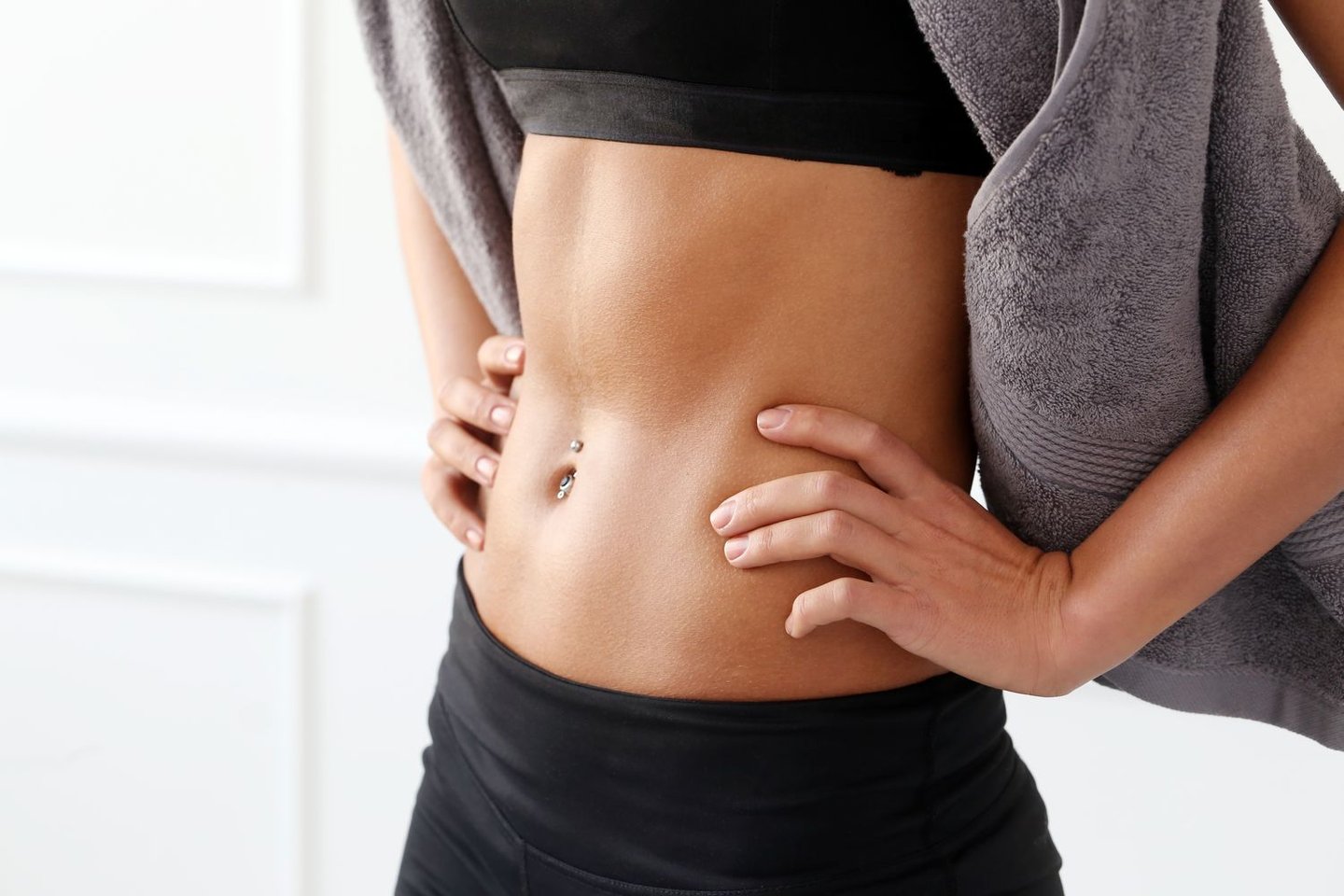 Belly button piercing: pros and cons
Today, this type of aesthetic body modification is a fashion trend again.

And no wonder. This type of piercing looks distinctly sexy, attracts the eye to the soft skin and seductive parts of the female body. Moreover, in most cases, it is hidden from prying eyes. However, it is the shimmering shine of an intricate ring that can make a gorgeous evening outfit, a two-piece swimsuit or a luxurious set of underwear even more spectacular.
Have you been long dreaming of getting a belly button piercing and even worked diligently to make your abs perfect? Before you make an appointment with a specialist and look at the jewelry, it is important to make sure that you have no contraindications to such a procedure. Belly button piercing should not be done if you have gastritis or peptic ulcers, rheumatism, or pancreatitis. In addition, an experienced and responsible master will not perform such a puncture when a client has:


Chronic skin diseases;

Blood poisoning/infection;

Hepatitis;

HIV infection;

Diabetes;

Blood clotting disorders.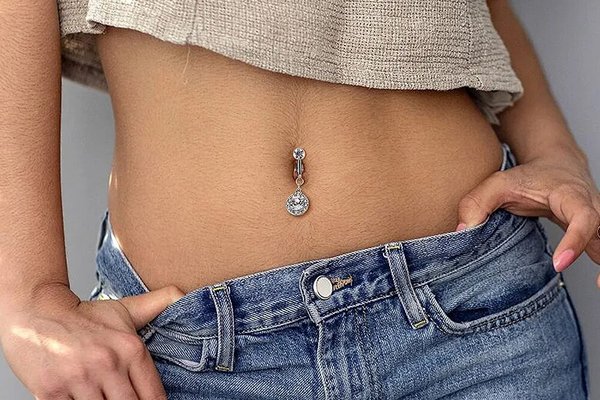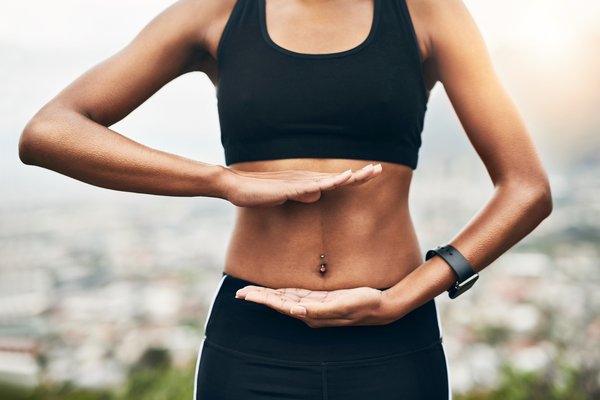 In addition, it is important to consider the following points:


Prepare several sets of comfortable and baggy clothing that will not injure the puncture wound.

Eliminate heavy physical work and intensive household chores from your daily routine - cleaning the floors will have to be temporarily delegated to other family members.

Carefully monitor your weight - you should neither gain nor lose it until the wound heals.

Avoid swimming in the see/ocean/rivers, visiting a swimming pool, bathhouse or sauna.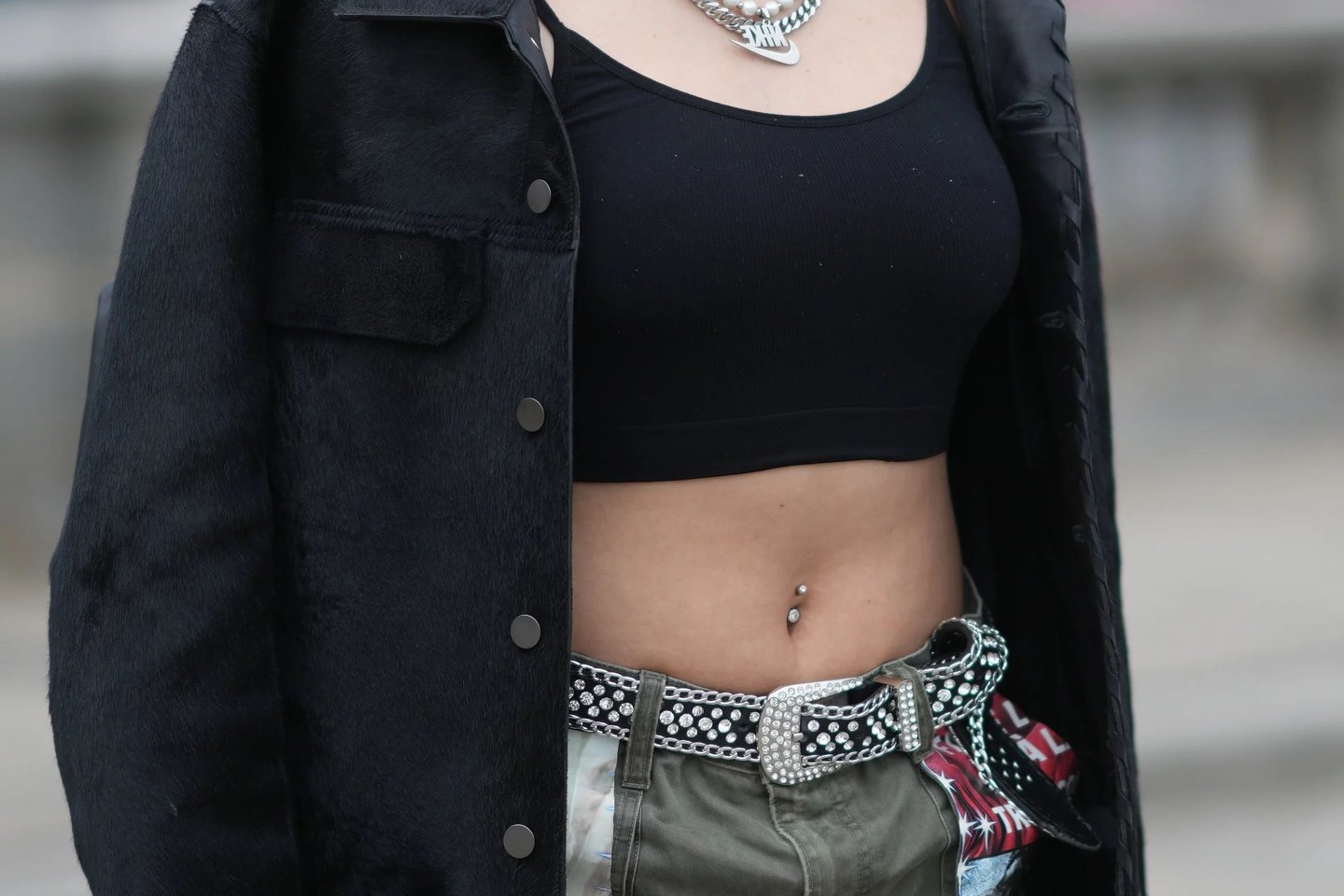 How to care for the puncture wound?
Experts strongly recommend you to be psychologically ready for a little discomfort during the procedure.

But the main thing is to be prepared for sufficiently long and thorough aftercare of the wound until it heals.
Pain sensations are individual – they depend on the client's pain threshold. If you are not willing to endure pain, find out in advance whether the studio or salon has the capabilities to provide effective and safe anesthesia. So, how does the piercing process work?


The master sterilizes the jewelry. The optimal and most reliable option - dry sterilization in the autoclave.

The place of puncture is treated with disinfectant solution and the point on the body is marked using a special marker.

The master performs a local anesthesia, and holding the crease of the skin with a special clamp makes the puncture with a sterile needle.

Sterile jewelry is inserted into the puncture and the wound is re-treated to stop bleeding.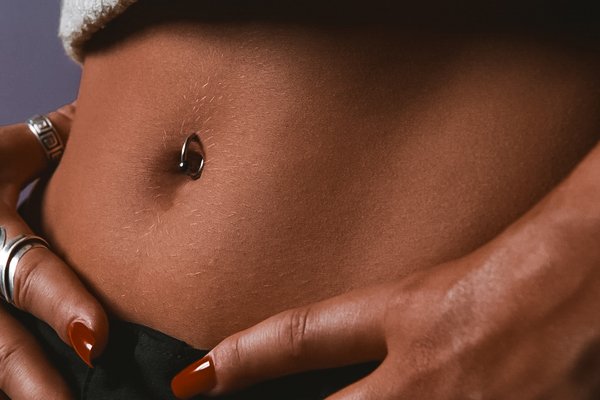 It is important to understand that a quite long description of the procedure in fact is an action that takes very little time.


In order not to disturb the wound and heal as quickly as possible, experienced masters recommend:


Temporarily not to wear tight t-shirts, sweaters and blouses;

Touch the belly button only with thoroughly washed hands;

Treat the puncture with antiseptic solutions, as advised by the master;

Decontaminate the wound with a cotton pad or napkin;

Change bedding more frequently.


When one day you find that there are no red or dried crusts at the site of the puncture, and the movement of the earring or rod does not cause any discomfort, you can congratulate yourself. You've passed the test!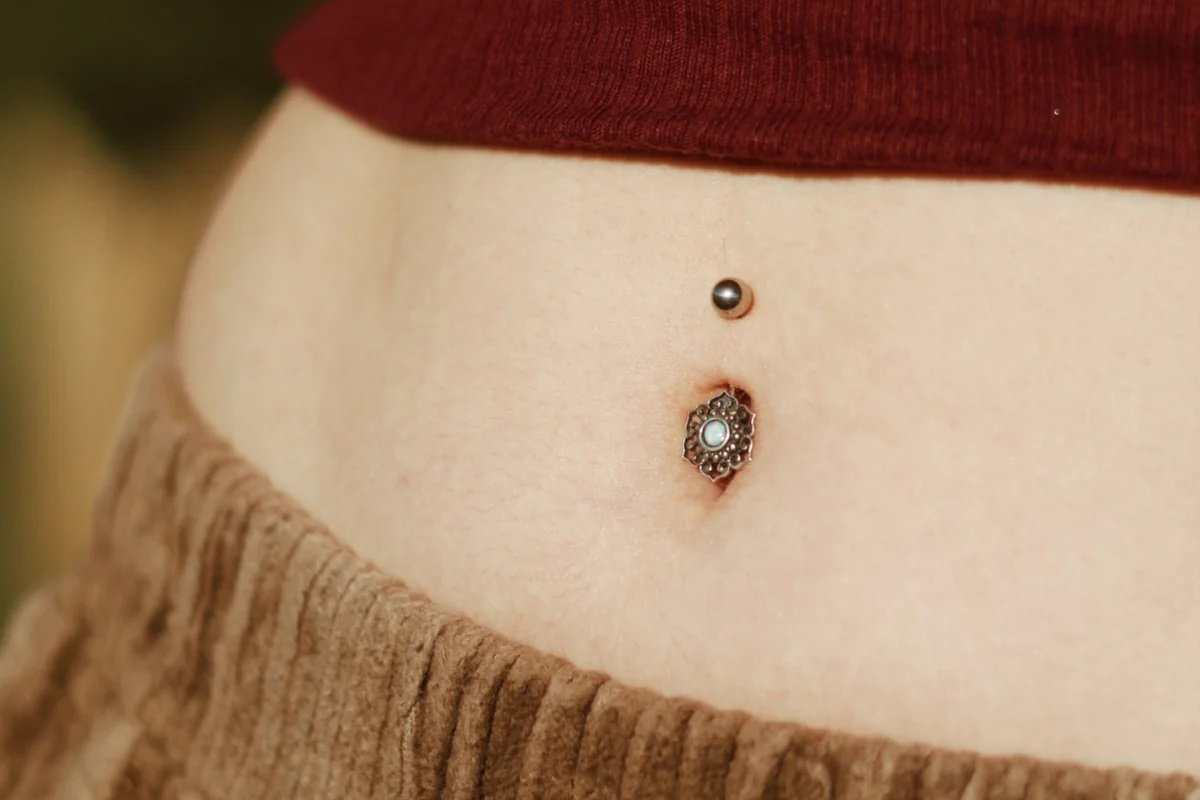 Choose jewelry
Decide on the choice of jewelry you need right now, because the master needs to understand the parameters of puncture.

There are several most popular kinds of products designed to decorate this body part:


Rings - laconic decorations that are sometimes supplemented with fine miniature pendants;

Rods - at both ends ending in thread, on which the balls are fixed;

Circular barbell - earrings that have been shaped like arcs. Like rods, have balls or other fixators at the ends;

Spirals - resemble the spring segments.


However, the shape in this case is not the main thing. First of all, it is worth deciding on the material of such an accessory. For the first decoration, which is used immediately after a puncture, medical steel is ideal. This alloy is not oxidized, and its decorations are smooth enough not to irritate or injure the skin.
Products made of silver, gold and titanium are very popular, spectacular and beautiful. In case you are allergic to such kind of rings, you can wear a temporary version of the bioplastic that will not allow the puncture to heal.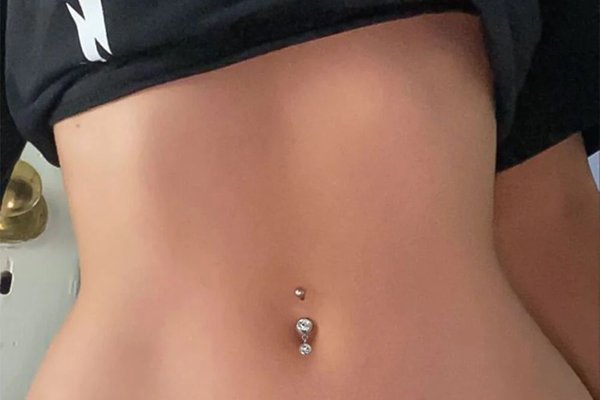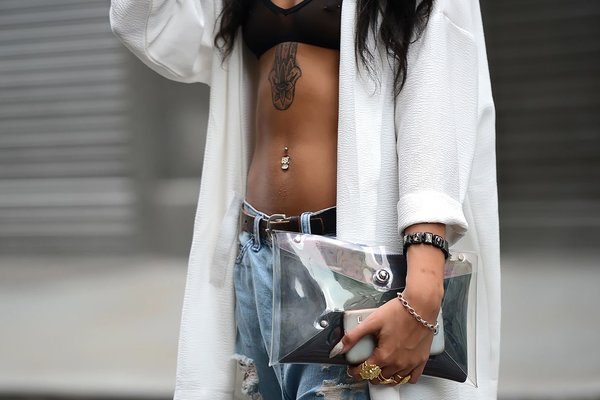 Best place to get belly button pierced
Today, any girl sees a huge number of announcements about the opening of salons and studios offering their services in the sphere of aesthetic body modification.

Some of them promise the lowest prices. We urge you to be very careful with such information and to study the feedback of other clients who have already used this service. No doubt the wrong puncture will heal and you can try again. However, treating an infection brought by an inept master will require considerable effort - time, health.
Our studio offers a wide range of excellent services. Here you can make any kind of piercing. It is perfectly safe, the procedure will be done with an experienced master who has all the arsenal of tools, in accordance with the requirements. We only use certified disinfectants and anaesthetics. Our masters will be happy to provide the necessary recommendations and will help in the selection of jewelry, tell about contraindications, possible complications and proper aftercare for belly button piercing.