Permanent lips tattoo
Permanent lips tattoo has become one of the most popular beauty services in the world today.

It makes your lips more expressive and sensual, adjust their contour and provide the desired shade, which will not fade for a long time. Is this procedure safe? How painful is it? In the article we will describe and discuss all advantages, features and contraindications to permanent lips tattoo.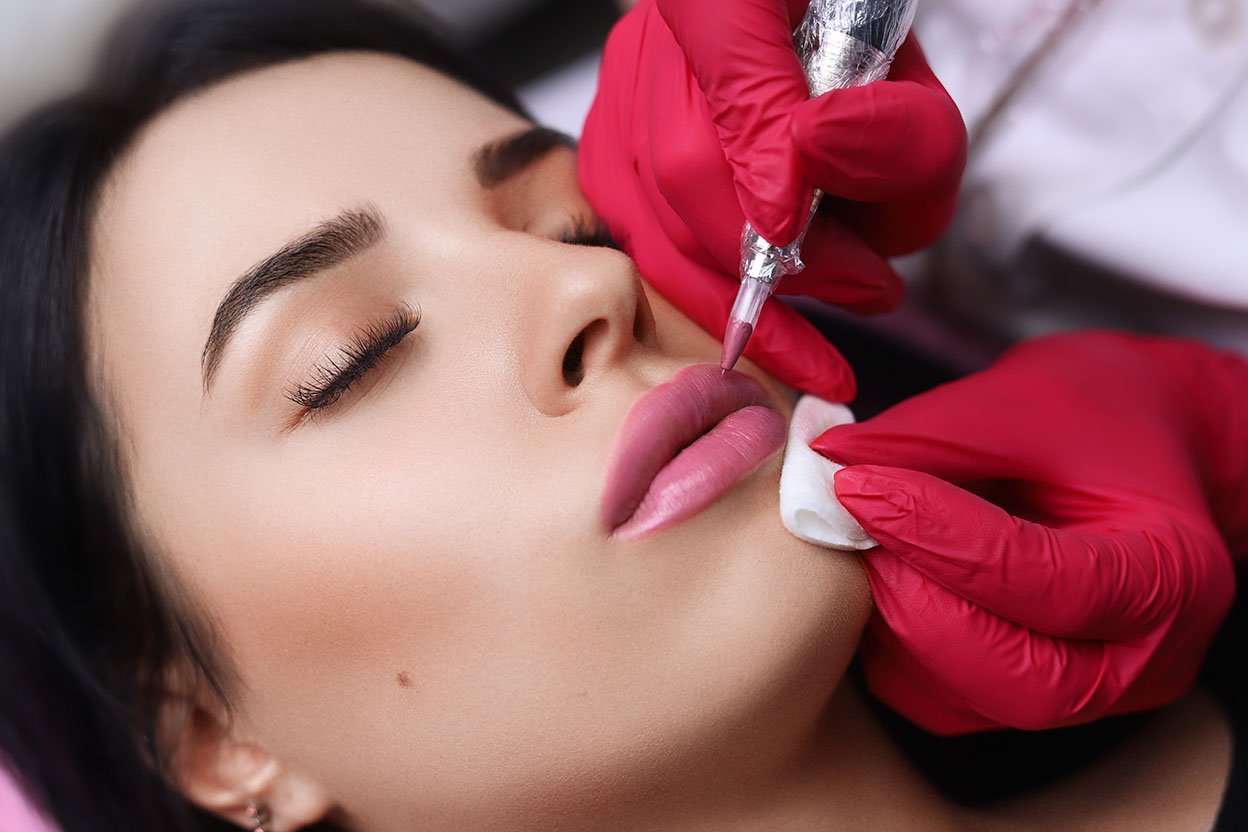 Permanent lips procedure
This is a procedure when chosen pigment is introduced under the skin with a special equipment with very thin needles.

However, unlike the previously popular tattooing, which is now less in demand, permanent makeup:


Uses a different type of machine - it has thinner needles;

Hypoallergenic pigments with a wide range of natural shades are used;

Implies a shallow application of the pigment to a depth not exceeding 0.6 -0.8 mm;

Uses techniques to create the effect of lipstick or gentle blushing - lips look as fresh and attractive as possible.


And most importantly - they are always attractive and flawless, at any time of the day, regardless of your access to decorative cosmetics.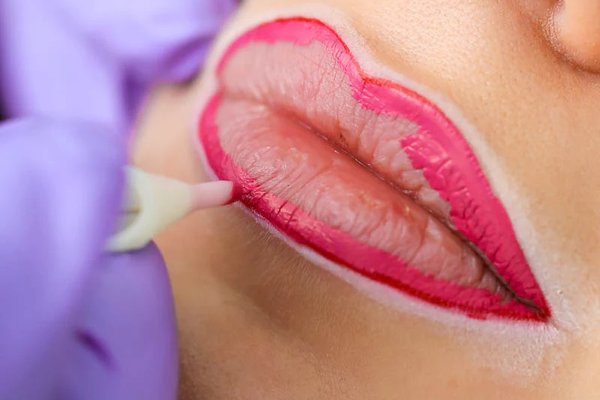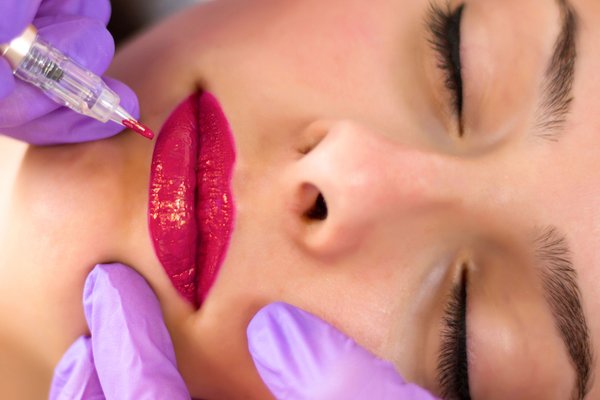 Styles of permanent lips tattoo
The development and improvement of permanent lip makeup equipment has led to the emergence of various techniques.

Here they are:


Lipstick contouring - involves the introduction of hypoallergenic pigment at a small depth, only along the lip edges - soft natural colors are used in modern variants in order to avoid creating too contractionary contour.

Choosing the option of contouring with blushing, when next to a clearer contour the master introduces a small amount of pigment, you will get the actual effect «ombre». This technique gives the lips visual volume, making them more sensual.

Aquarelle technique without creating a clear contour - one of the most difficult one. The pigment, selected by a few tones brighter than the natural color of the lips, is applied layer by layer. Such visual effect is achieving with the help of blushing. Lips are very natural, sensual and delicate. Using this aquarelle technique is one of the best ways to eliminate asymmetries and add more volume, mask age-related changes.

The use of a full lip color technique with a smooth pigment application inside the lip contour will give them more brightness and expressiveness.

Another of the most sought-after techniques is blushing contouring, for which the softest natural shades are used. It looks very gentle, allows more variations in regular make-up.


When choosing shades, the master will take into account:


Your color type;

Skin and hair tone, eye color and natural lip tone;

Your personal preferences in applying regular makeup.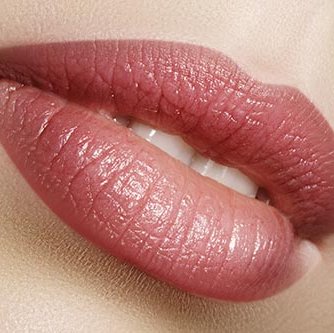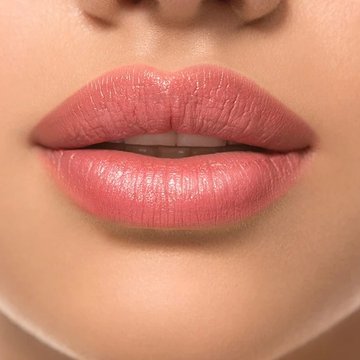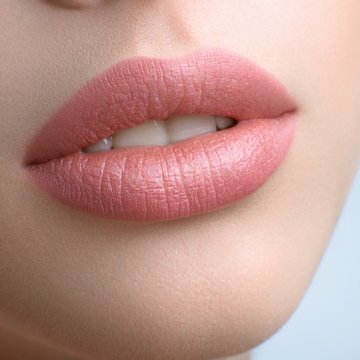 Features and benefits
of permanent lips tattoo
Today, this beauty service is experiencing a real boom in popularity.

Variety of techniques, use of safe pigments, low trauma - far from complete list of the benefits of lip blush. But the main thing is the result that allows:


Correct scars, asymmetries, cosmetic mistakes;

Make the lips more expressive without using fillers;

Hide age-related changes - pale lips with a blurred contour and lowered corners.


It is important to remember that the conduct of tattoo and permanent lip makeup procedure should be trusted only to experienced masters, the qualifications of which are confirmed by a license.
Of course, the procedure also has some drawbacks - as in any beauty procedure, especially if it is associated with the violation of the integrity of the skin.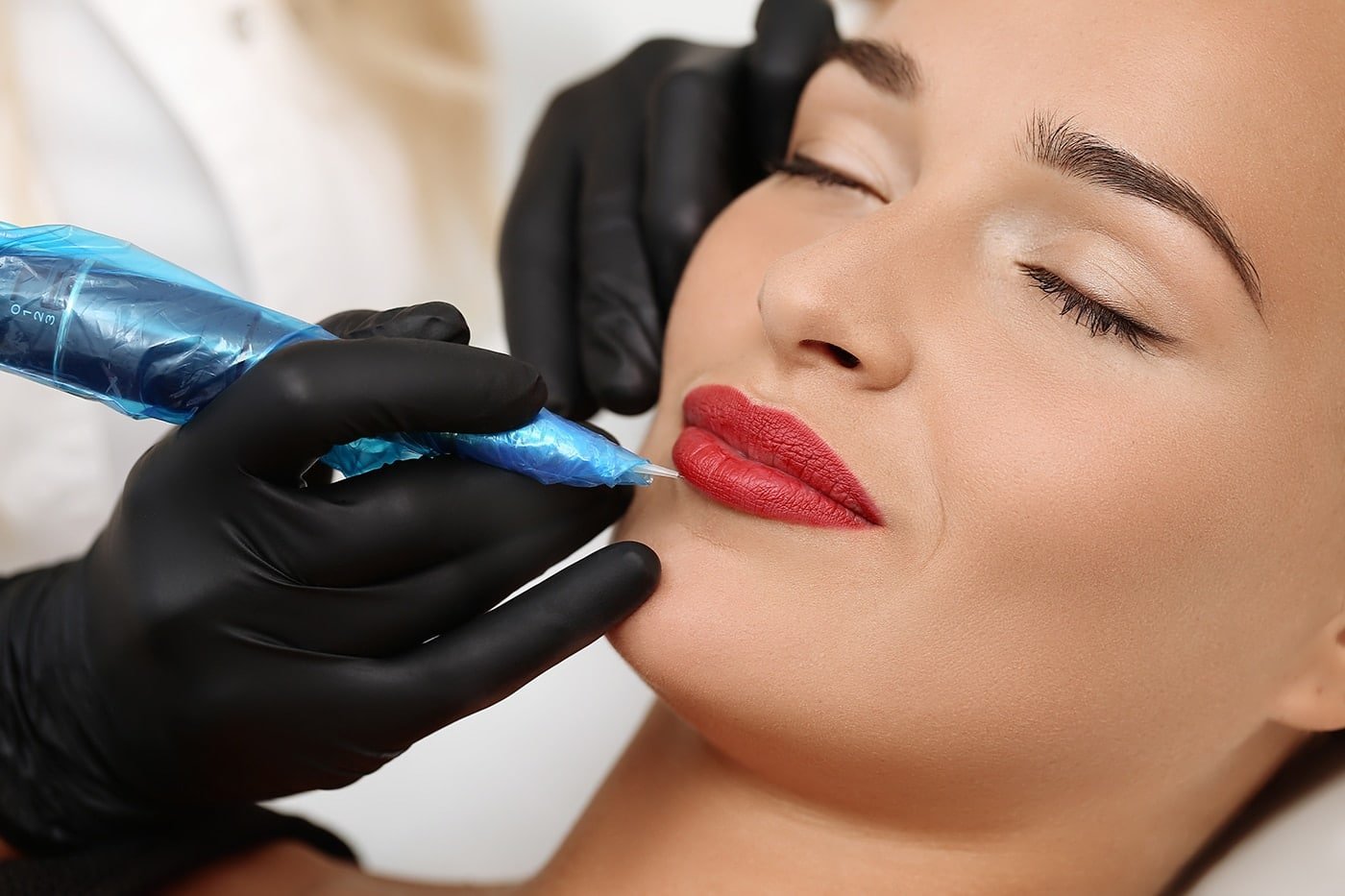 Fortunately, there aren't too many:
Pain sensation.

How painful is the procedure of permanent makeup? This depends on the individual level of pain sensitivity and is offset by effective and safe anesthetics. The master performs local anesthesia with the help of spray or certain type of injection.

Risk of infection.

This is easily avoided if you choose a salon with a good reputation and do not forget about the correct lip aftercare in the first days after the procedure.

A result that does not match expectations is possible if the master lacks experience and skills.

You will have to repeat the procedure by contacting another salon or a more experienced specialist.

Medical contraindications.

The procedure is contraindicated for women during pregnancy and breastfeeding, autoimmune diseases, diabetes mellitus and herpes in the active phase.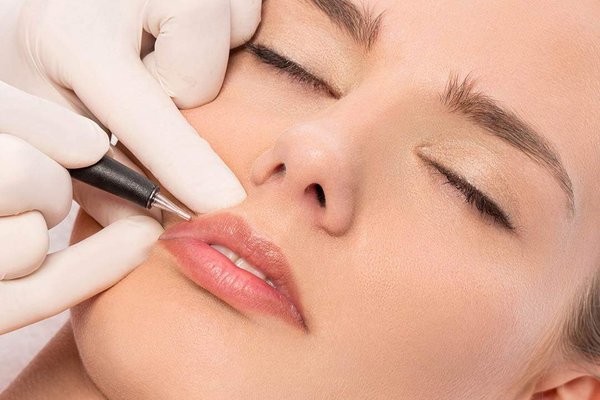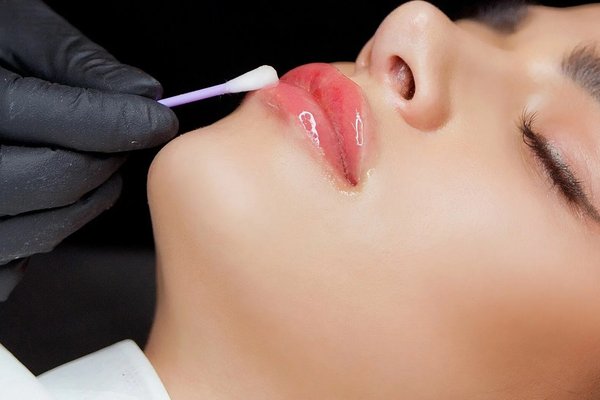 How long does the
permanent lips tattoo last?
It largely depends on the technique of the procedure. In most cases such a correction has to be done in one and a half or two years.

In such a period of time, you can change your style, you can lose weight or gain it, change the hairstyle and hair color. It means that you will need a completely different lip design, in a different style and in another technique.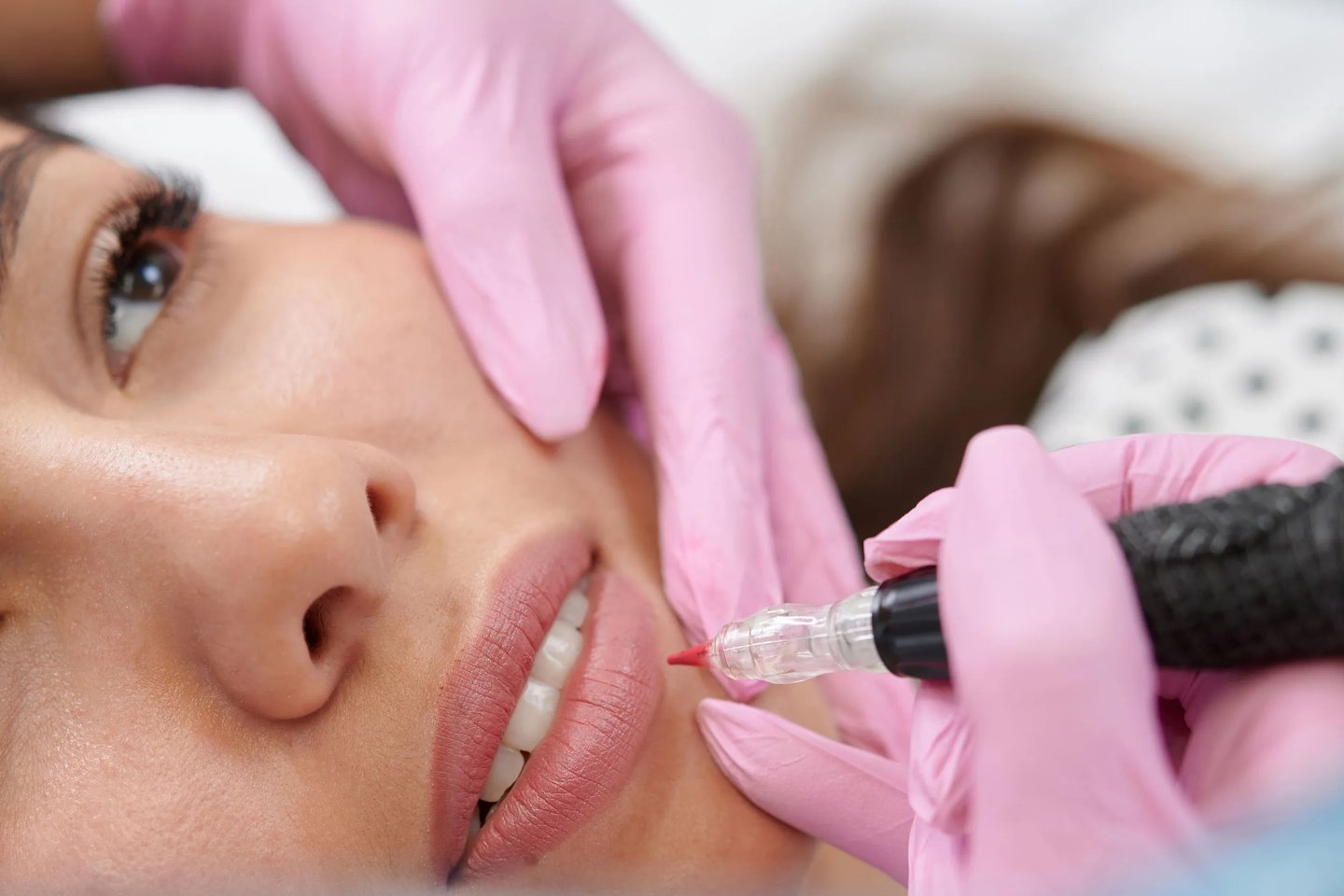 PMU: before and after
Experts definitely recommend to visit your therapist before the procedure of permanent lips tattoo.

You need to make sure there are no contraindications. Perhaps the doctor will recommend to take anti-herpes medicine for several days to prevent its occurrence. The day before the procedure, you have to eliminate strong black tea, coffee and alcohol. Do not take aspirin or other drugs that contribute to blood thinning.
Immediately before the procedure, the master will remove the makeup and perform a light peeling to remove the layers of dead cells. After that, the specialist begins anesthesia and PMU procedure. It is important to remember that immediately after the procedure there is swelling, redness and slight inflammation. This is absolutely normal.
Over the next few days, your lips may be crusted. It cannot be removed. Crusting of the lips protects them from infection throughout the healing process. It is recommended to use a suitable wound-healing agent, not to go on the beach for several days, not to visit a sauna or solarium. In a few days, everything will be back to a normal situation and your lips will be completely spotless.