Lip Blushing: A New
Trend in Beauty Industry
Plump lips are among the first things that come to mind when talking about femininity.

For that reason, many women try to make their facial features more expressive via injections and surgery solutions. At the same time, others are trying to make the lips of their dreams using lipstick. In the first case, it leads to quite an unnatural appearance, in the second one – wasted time and nerves.
Luckily, nowadays, the beauty industry offers lip blushing – a harmless way to get natural luscious lips. Below you will find a comprehensive guide on the newest beauty trend that can considerably improve the quality of your life.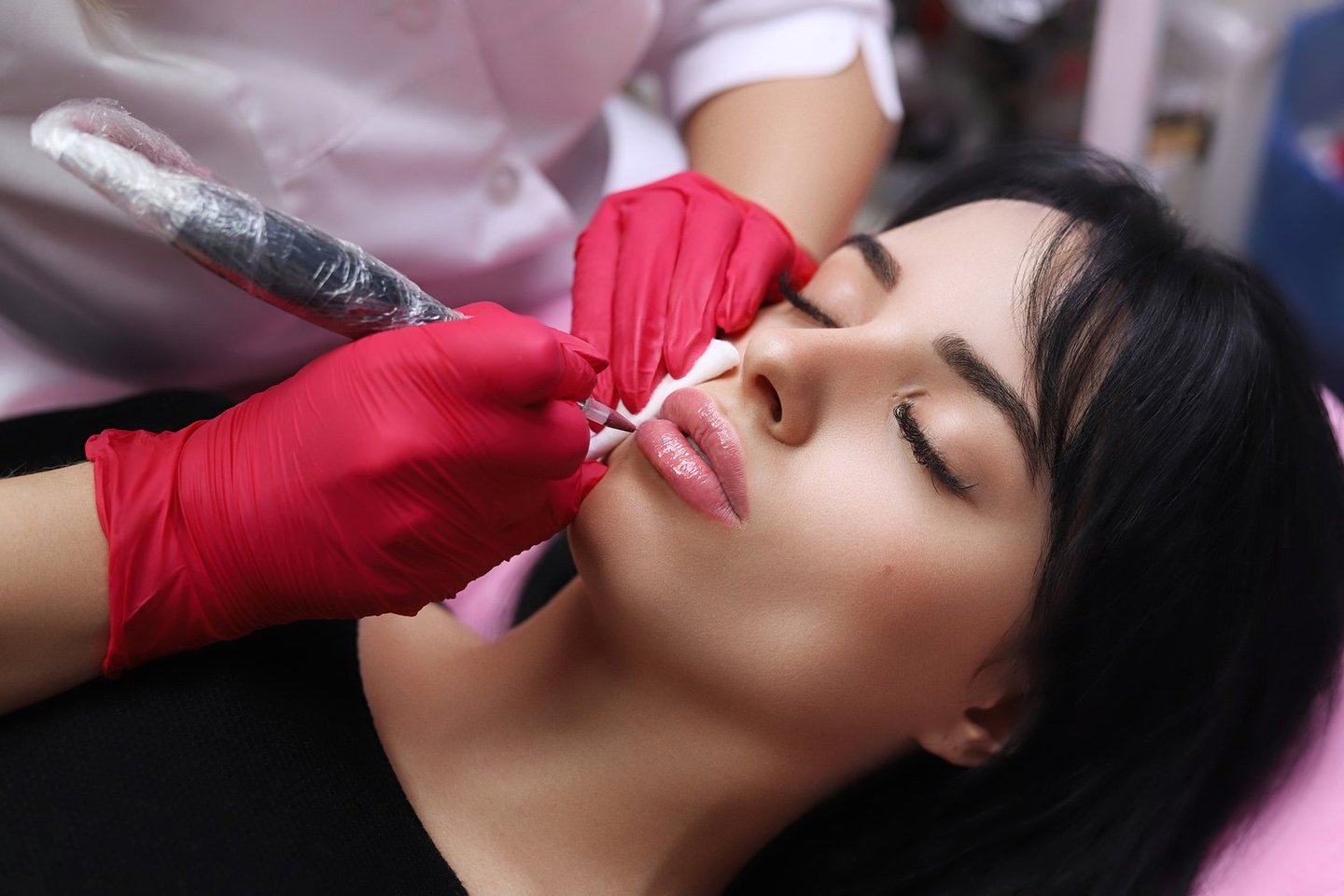 Lip blush vs lip tattoo:
is there a difference?
Many people fear lip blushing because they believe it is the same with tattooing.

In fact, it is slightly different. Lip blushing is a semi-permanent tattoo that aims to add color and shape to your lips. This beauty procedure helps create a makeup effect so that women don't need lip liners to make their lips look fuller.
Unlike traditional tattoos, the results of lip blushing won't be seen with the naked eye and won't stay with you forever. The duration of the lip blushing effect usually lasts from 1 to 4 years and depends on your lifestyle, skin peculiarities, chosen technique, and frequency of corrections.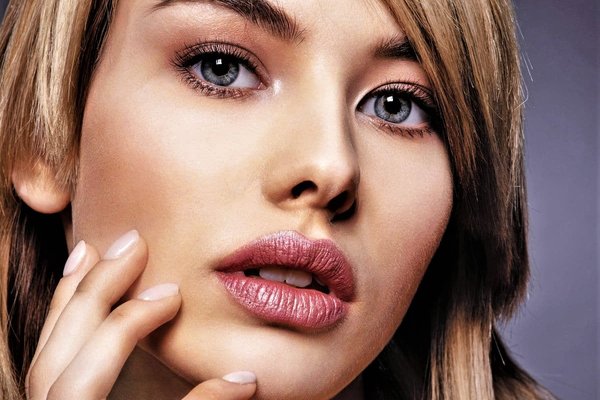 Getting acquainted with
the lip blushing procedure?
Lip blush is a delicate procedure that allows you to improve the shape and color of your lips without applying fillers.

A lip blushing artist uses a special machine with a thin needle. Using this tool, a specialist injects chosen pigment into the upper skin layers no deeper than 0.8 millimeters.
Note that pigment for permanent makeup differs from those applied by tattoo masters. It is made of natural components, has a lighter structure, and doesn't cause allergies. Clients can choose the tone of pigment by themself depending on their personal tastes. Almost in all cases, lip blushing is made using pigments that are slightly brighter than your lips' color. It allows you to get naturally beautiful lips.
Note that after the procedure, your lips may look bigger and swell. Don't worry about that. Unpleasant feelings will diminish with every hour.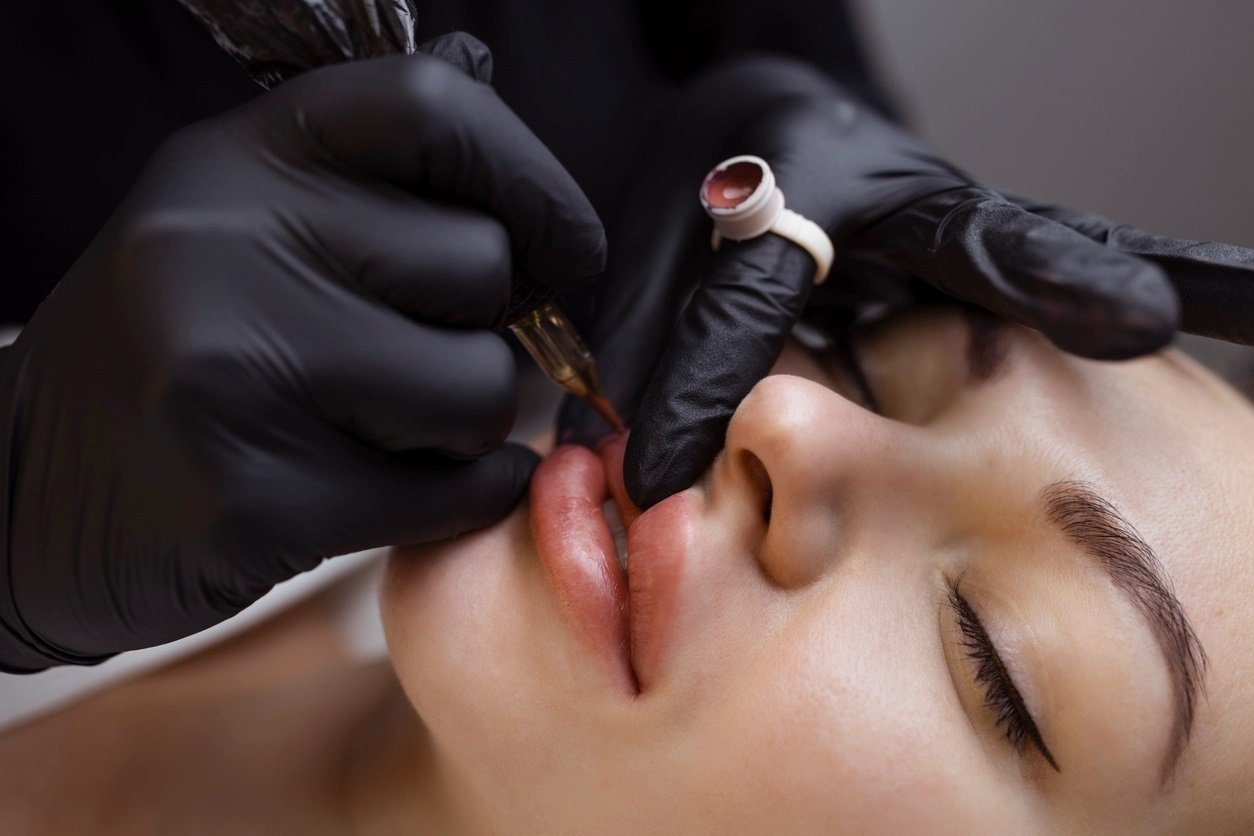 How bad does lip blushing hurt?
Since lips have many nerves, the lip blushing procedure may arouse unpleasant feelings.

For that reason, most lip blushing masters apply topical anesthetic gel to ease the pain before and after the procedure.
Note that everyone has different pain tolerance levels. Some people don't need any anesthetic at all, while others experience slight pain even with release gels. The lip blushing procedure usually takes between 1 and 2 hours.
To get the long-lasting effect of lip blushing, you should get prepared. It is recommended to moisturize and exfoliate the lips with coconut oil 7 days before the procedure. Do not apply painkillers since they may provoke bleeding.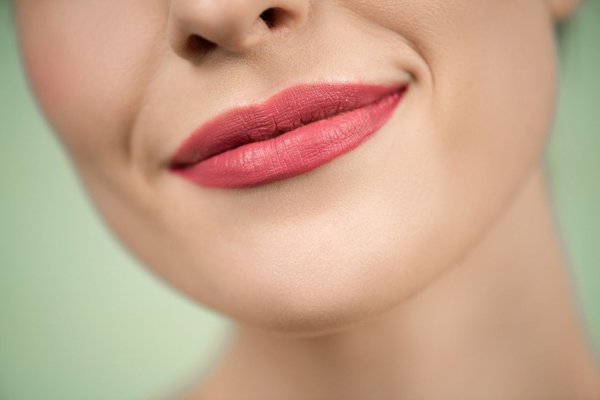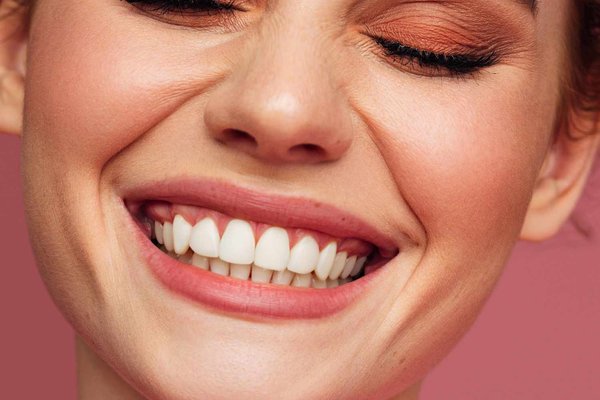 Lip blush healing peculiarities
The whole process of lip healing and skin restoring after the procedure usually takes no more than a month.

After the first 5 days your lips will be healing and the rest of the time – restoring.
During the first two days, you may experience slight bruising, swallowing, and tightness. The lips might look unnaturally bright and even big. Later these symptoms will ease, but you are likely to suffer from skin dryness. On the 7th day you will see the first results of lip blushing and get rid of procedure-related unpleasant feelings. The final results will be seen only after a month.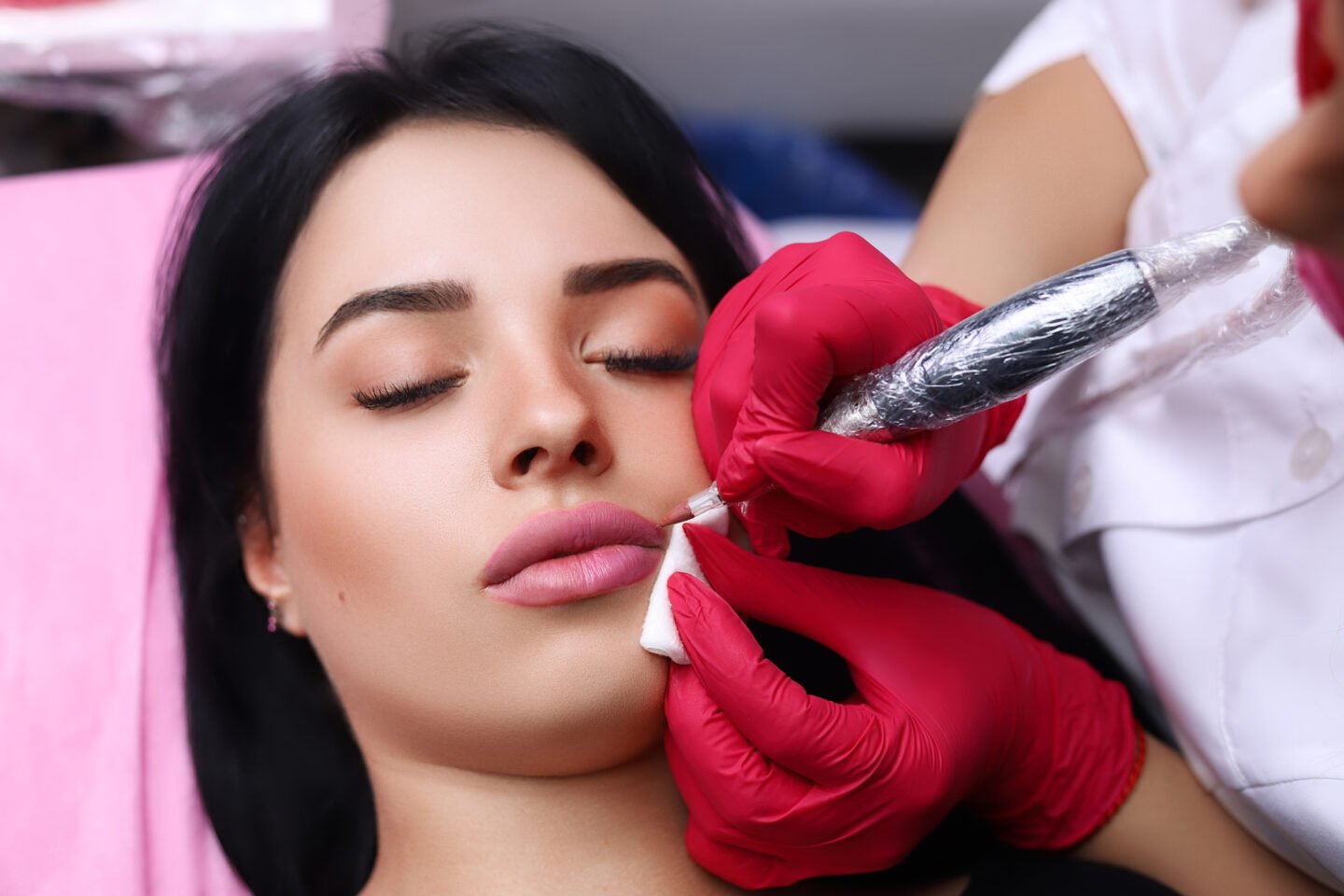 Basic lip blush aftercare
The lip blushing aftercare is quite simple and reminds tattoo aftercare:


As the lymphatic fluid appears, apply to your lips baby wipes or a cotton swab with Chlorhexidine;

Use straws for drinks;

On the first day after the procedure, avoid hot drinks, smoking, salt, sugar, and kisses;

Constantly moisturize the skin – your lip blushing makeup artist will recommend you the best skincare products.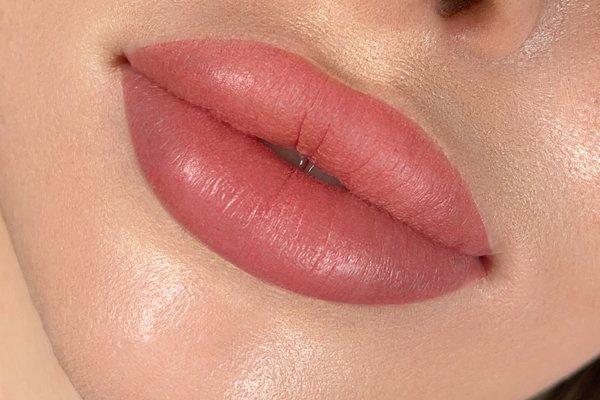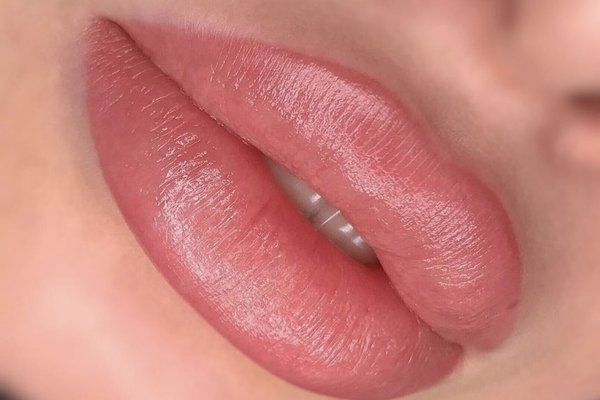 After the lip blushing procedure, it is recommended not to:


Take a hot bath or sauna;

Actively engage in sports;

Touch and stretch lips;

Swim in reservoirs during the first week after the procedure – until the end of lips peeling;

Sunbathe and stay in direct sunlight for a long time;

Drink alcohol – such beverages prevent skin healing and prolong the rehabilitation period.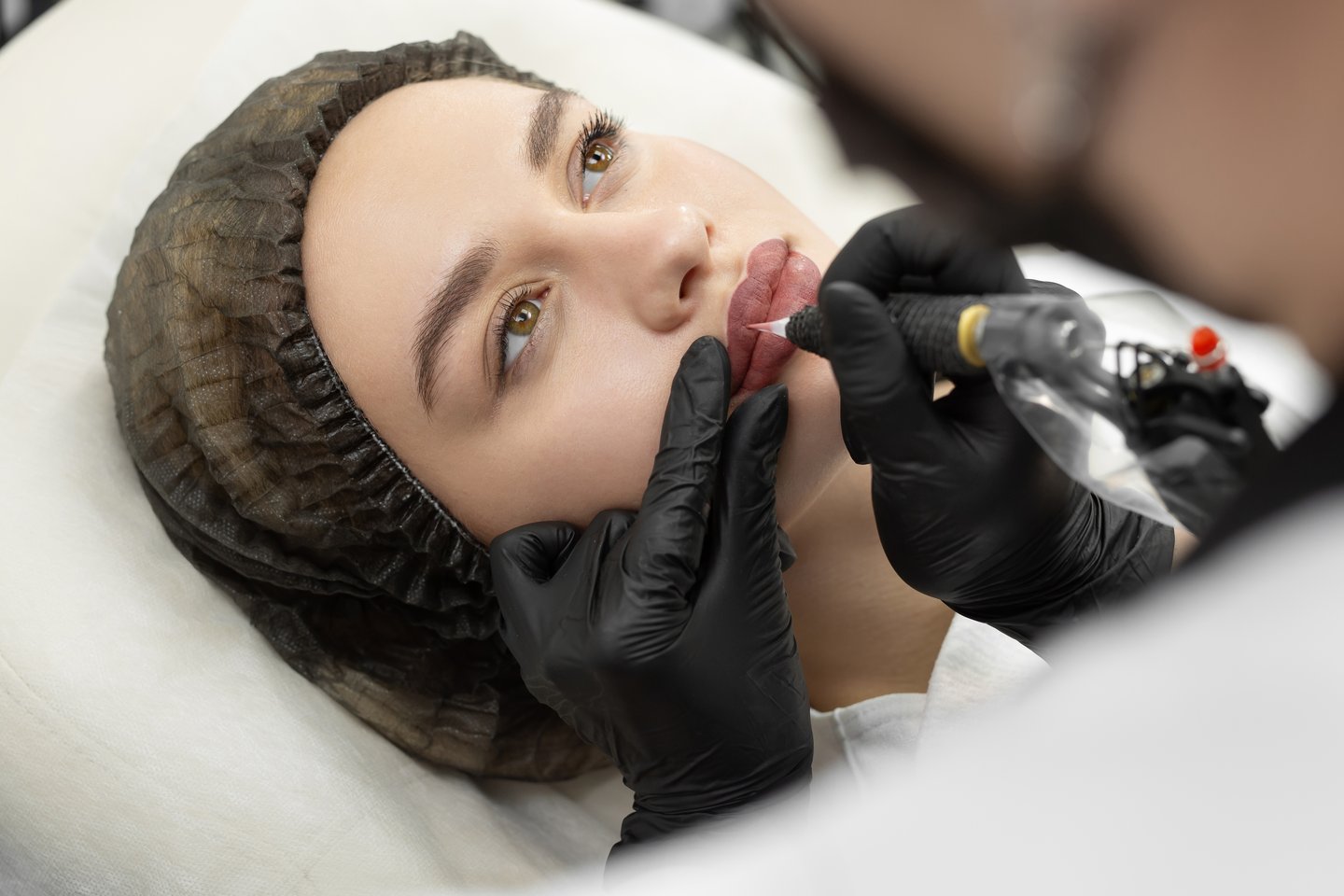 How long does a lip blush last?
As mentioned, lip blushing is a temporary solution.

As your epidermis renews, the lip color fades. Moreover, your lips are always in contact with the outer world – drinks, food, saliva, etc.
To maintain the lip blushing effect you need to refresh permanent makeup every 10-14 months. This procedure is similar to the correction process: your master will apply topical anesthetic gel, and inject pigment using a machine.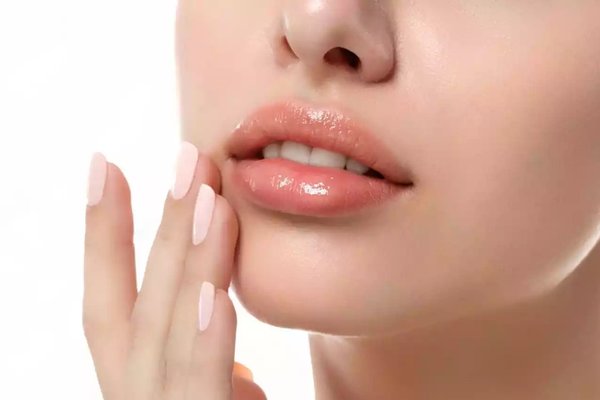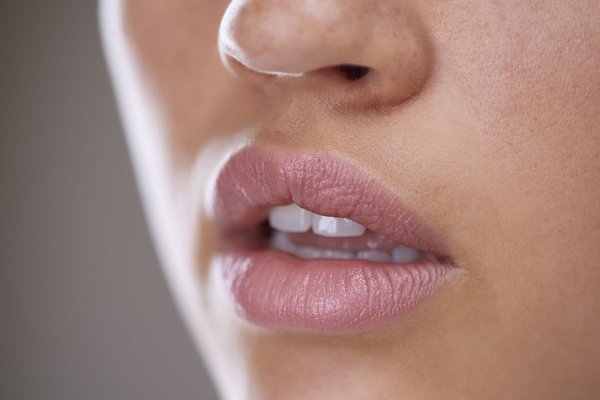 Drawing the line
Lip blushing is a safe way to deal with imperfections like pale lips, scars, asymmetry, and post-acne.

This procedure will help you make lips visually plumper without losing their natural appearance. Lip blushing can help you avoid using lipsticks and pencils for up to 1,5 years and always have beautiful lips.
Lip blushing must be done with high-quality equipment and pigments applying the correct needle injection depth. For that reason, to get a long-lasting result, you should find an experienced beauty master. Before making lip blushing make sure you don't have any contradictions to this beauty procedure. For example, people suffering from herpes are not recommended to make lip blush.