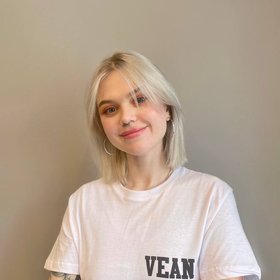 Karina Ovchinnikova
City: Walsall
Начало карьеры: 2020 г.
Current VeAn artist
Features:
Certified

Member of the tattoo association
Services:
Art Session
Tattoo
Training consultation
Consultation
Cover Up
Styles:
New School
Old School
Minimalism
Linework
Neo-Traditional
Tribal
Trash Polka
Dotwork
Polynesia
Traditional
Blackwork
Graphics
Japanese
Information:
Hi, my name is Karina. My career as a tattoo artist started on 2020.
I started working in the tattoo industry because I always loved to draw, I got my first tattoo four years ago and I really liked it, then I did my first sketch for a friend, and finally I studied at Vean studio and started to do tattoos on my own.
Anything to do with colour tattoos is my favourite style - neotraditional, traditional, new school, watercolour.
Come to my session if you want cool tattoos!