Jewelry replacement
Time to replace the jewelry – downsize is important!


The master put the jewel and leave some space - that is for good reason!

After puncture the soft tissue swells. Taking into account your anatomical features, the master picks up the jewelry so that it does not squeeze."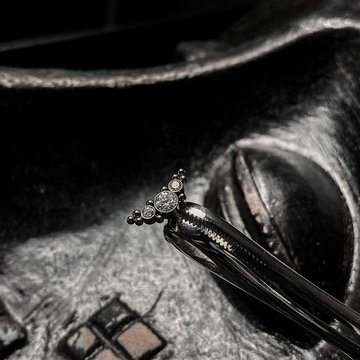 The replacement should be done in 3-4 weeks.

The replacement of the jewelry should be done in 3-4 weeks, so that it is not clinging and the healing period is not increased due to injury.

DOWNSIZE IS NOT REQUIRED in piercings such as:


Septum

Rook

Daith

Smiley

Navel


Text to the studio right now for free consultation or jewelry replacement.

We're waiting for you to make your piercing not only beautiful but comfortable!